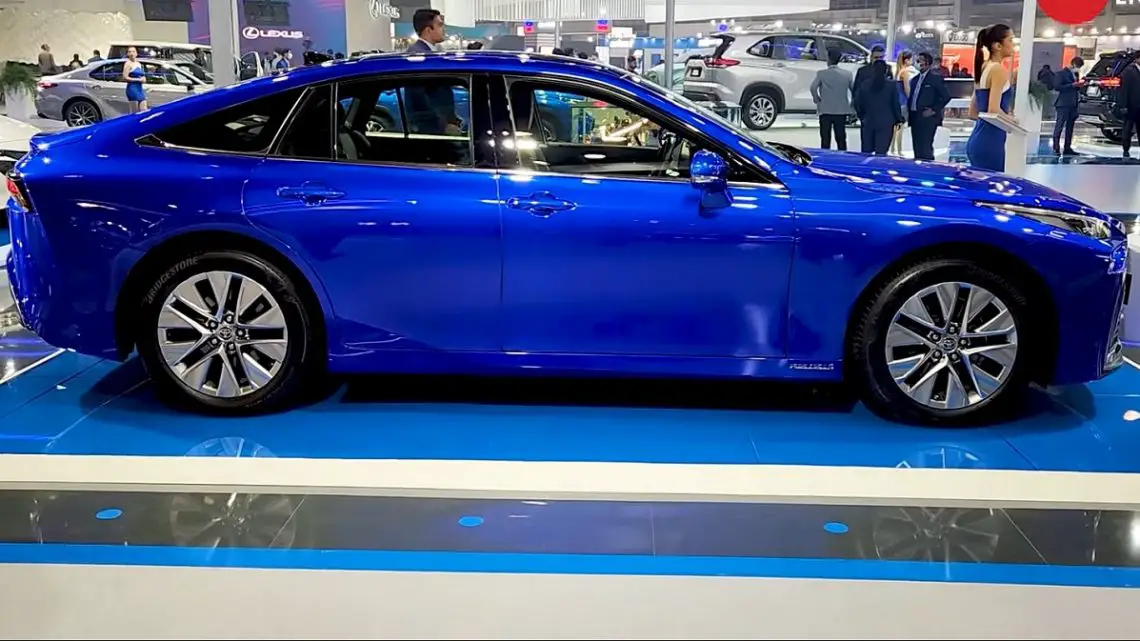 Second-gen Toyota Mirai FCEV showcased at Auto Expo in India
January 20, 2023
The hydrogen vehicle is one of the most prominent models showcased at this year's event.
The Toyota Mirai was recently showcased at Auto Expo 2023, from January 13 – 18 at India Expo Mart, Greater Noida UP, India, and is the country's first hydrogen fuel cell electric vehicle (FCEV).
Toyota is assessing the Mirai for India.
The Auto Expo is not the first time that the Mirai hydrogen fuel cell vehicle has been brought to India, however. Back in March 2022, the automaker began a pilot project with the hydrogen car to evaluate it for the Indian market.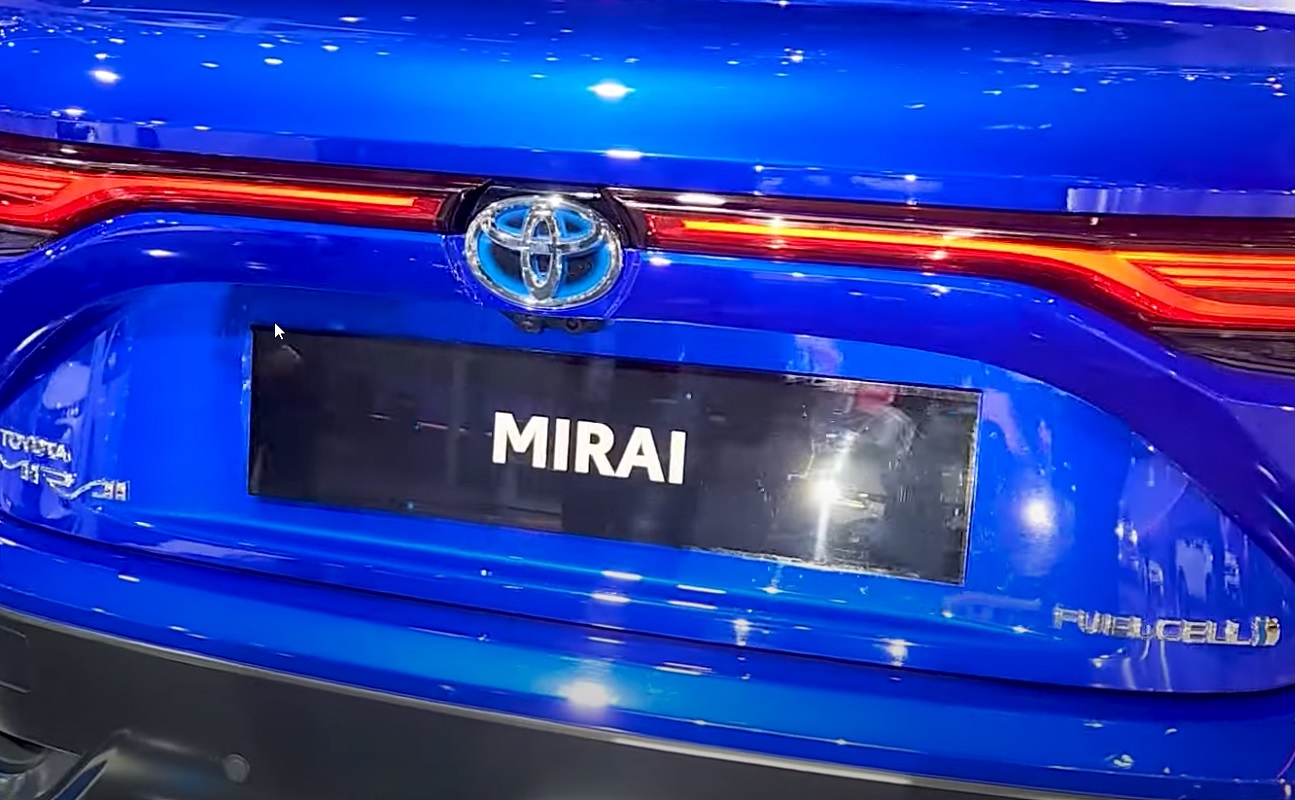 Ever since, the Toyota Mirai has been part of a study to analyze the business case for fuel cell electric vehicles in India. This study began after the Japanese automaker signed a memorandum of understanding (MoU) with the International Centre for Automotive Technology (iCAT).
The Toyota Mirai is liked by India's Union Road and Transport Minister for its eco-friendliness.
Though not the only environmentally-friendly car that Toyota has showcased at the 16th annual Auto Expo, The Mirai's clean powertrain technology, in particular, is reportedly well liked by Union Road and Transport Minister Nitin Gadkari, who has previously used the car.
Globally unveiled back in 2020, the second generation of this hydrogen fuel cell vehicle has a powertrain equipped with a rear-wheel drive system that uses electric motors to produce 182 hp of power and 300 lb-ft of peak torque. The Mirai's electric motor also allows the car to accelerate from 0 – 100 kmph in as little as 9.2 seconds. Additionally, the car has a drive range of up to 640 km on a full tank of hydrogen.
Of course, the Mirai offers more than an attractive powertrain. Its cabin also features convenient amenities and luxuries for drivers. Some of these features include:
12.3-inch touchscreen display

Digital rear-view mirror

Panoramic view monitor

Color heads-up display

Panoramic sunroof

Wireless charger

Heated and ventilated seats

Driver assistance via Toyota Teammate software
Beyond the Toyota Mirai hydrogen fuel cell vehicle, as previously mentioned, the automaker also presented eco-friendly alternatives to traditional gas-powered vehicles at the event. Among these included vehicles powered by ethanol and vehicles with flex-fuel electric powertrains.