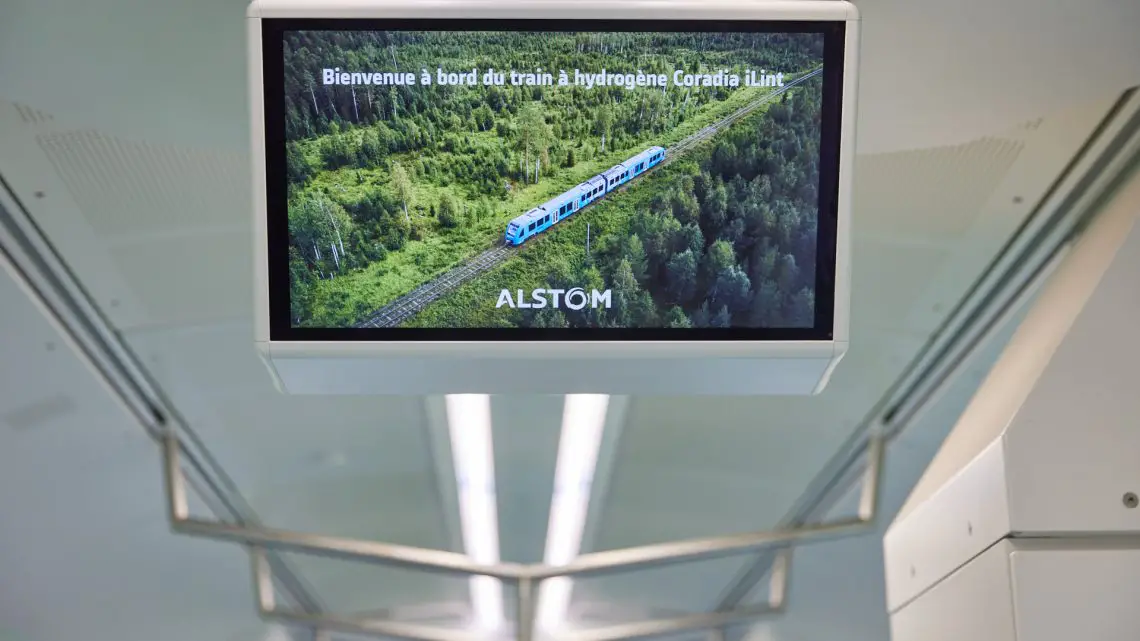 First hydrogen train in North America enters service in Quebec
June 28, 2023
The Coradia iLint debuted in the Canadian province June 17th.
Alstom's passenger hydrogen train entered service for the first time in Charlevoix, Quebec last Friday. Its debut also marks the first time a train powered by hydrogen embarked on a journey in North America.
It travelled 90 km along the St. Lawrence River.
On Friday, June 17, 2023, one hundred passengers boarded the Coradia iLint for the first hydrogen train journey in Canada and in the Americas. The train travelled 90 km (55.9 miles) from the Parc de la Chute-Montmorency in Quebec City to Baie-Saint-Paul, taking passengers through the UNESCO-listed Charlevoix Biosphere Reserve along the St. Lawrence River.
The train is driven by Alstom, with its partners the Government of Quebec, Chemin de fer Charlevoix, Train de Charlevoix, Harnois Énergies, HTEC, and Accelera by Cummins.
Alstom's H2 train produces its own energy. The fuel cells for the hydrogen train are supplied by Accelera, which has operations in Ontario. The green hydrogen, which powers the train, is produced by Harnois Énergies at the company's Quebec City site.
This hydrogen train demonstration project is a "showcase" for Quebec's green H2 ecosystem.
With the commercial operation of this H2 train, Alstom and its partners will be able to better assess the next steps for developing an ecosystem for hydrogen propulsion technology and the penetration of this technology into the North America market.
Both Alstom and the Hydrogen Research Institute of the Université due Québec à Trois-Rivières will analyze the results of the demonstration project.
"We are very proud to see our Coradia iLint hydrogen train onboard and carry its first North American passengers here in Quebec," said President of Alstom Americas, Michael Keroullé, in a recent Alstom news release.
Keroullé added that the train "will also provide an extraordinary showcase for Quebec's green hydrogen ecosystem, which is under development."
Alstom's new innovation center in the Americas.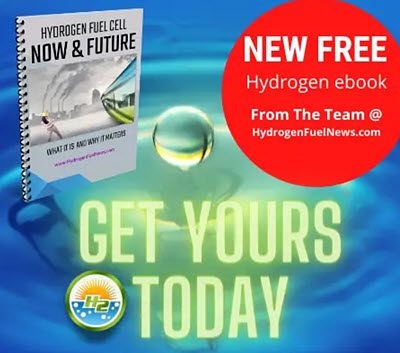 The commercial service of the Coradia iLint hydrogen train in Quebec is the first mandate of the company's new innovation center in the Americas, which is located in Sain-Bruno-de-Montarville, Quebec.
The main goal of the center, which is dedicated to sustainable mobility solutions, is to accelerate the decarbonization of the rail sector by developing future platforms with hybrid, battery or green H2 propulsion that is adapted specifically to the North American market. The commercial operation of the train is the first milestone in the development of an ecosystem around Alstom's rail solutions with zero direct emissions.
Ready to test your knowledge on the most abundant element in the universe? Take our fun and engaging Hydrogen Quiz now!