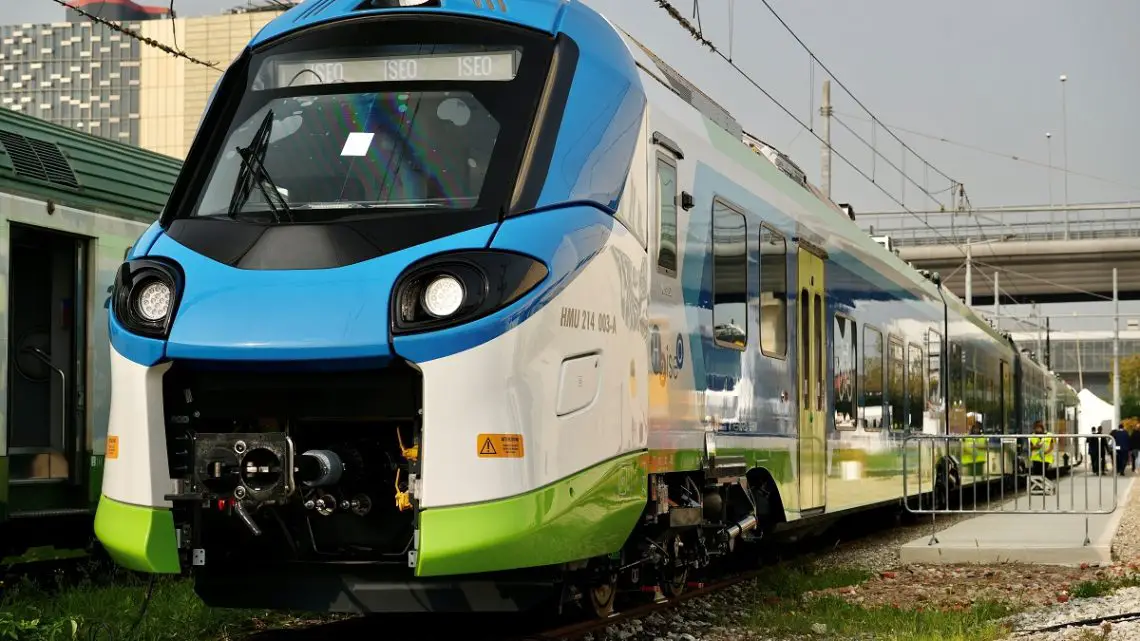 Italy's first hydrogen train will be the Coradia Stream H
October 10, 2023
Alstom and FNM have presented Italy's first H2 train.
FNM jointly with Alstom presented the hydrogen train, Coradia Stream H™ train, in Italy at a recent event that was held as part of EXPO Ferroviaria 2023.
The H2 train marks the beginning of a new era of passenger rail transport in Italy.
The event followed the agreement FNM, the leading integrated group in sustainable mobility in Lombardy, signed with Alstom, the manufacturer of the hydrogen train and global leader in smart and sustainable mobility.
The agreement, which was signed back in November 2020, will see Trenord supplied with six hydrogen fuel cell trains, with the option of ordering eight more. The introduction of the hydrogen-powered train is part of the H2iseO Hydrogen Valley project.
Powered by hydrogen, the Coradia Stream meets the European target of lowering carbon dioxide emissions by 100% by 2050. The hydrogen train is the first zero direct CO2 emission train for Italy. It has been designed with hydrogen fuel cells and is equipped with 260 seats and a range of over 600 km (372.8 miles).
The hydrogen train is expected to enter commercial service by as early as the end of next year.
The plan is for the Coradia Stream hydrogen train to begin commercial service in Valcamonica between the end of 2024 and the start of 2025. As part of the H2iseO project, the train will run along the non-electrified Brescia-Iseo-Edolo line of FERROVIENORD and be operated by Trenord.
The new hydrogen trains, which are created and produced at Altsom's plants in Italy, are based on Alstom's single-deck Coradia Stream regional train. The train can operate on non-electrified lines, allowing it to replace fossil fuel trains. Additionally, it offers comfort to passengers and a quiet ride that is comparable to other electric Coradia models.
The H2iseO Hydrogen Valley project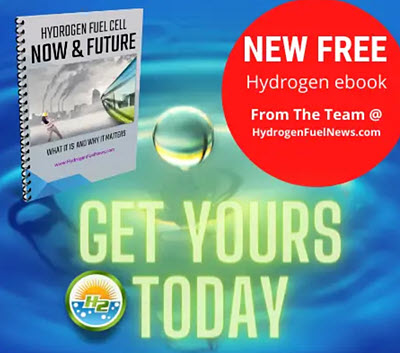 The goal of H2iseO is to develop an economic and industrial H2 supply chain in Valcamonica. The project starts with the mobility sector, working toward decarbonizing the passenger transport market.
Beyond the hydrogen trains, other goals of the innovative project include (among other things) the construction of three plants for renewable hydrogen production, storage and distribution in Brescia, Iseo and Edolo, as well as the commissioning of 40 hydrogen buses.
FNM President Andrea Gibelli explained in an Alstom news release announcing the presentation of the hydrogen train that H2iseO is a project "with a high innovation content, embracing social, economic, geographic, environmental and mobility dimensions."
Gibelli added that "it has great value in terms of sustainability because it allows us to use the already existing railway infrastructure by putting new hydrogen trains into service, which are able to cut emissions, contribute to the decarbonisation of mobility in the valley and ensure greater comfort for travellers."
More About How Hydrogen Trains Work:
Ready to test your knowledge on the most abundant element in the universe? Take our fun and engaging Hydrogen Quiz now!