HyperSolar expands hydrogen fuel research agreement with University of California
December 19, 2014
Two organizations agree to expand existing research agreement through 2015
HyperSolar, a developer of hybrid hydrogen fuel production technology, has announced that it will be expanding its research agreement with the University of California, Santa Barbara. The decision to expand this agreement follows a significant breakthrough that HyperSolar has made with its new technology. Together, the two organizations aim to bolster the existing hydrogen fuel infrastructure, accommodating a growing demand for new fuel. The demand for hydrogen has been on the rise since several automakers announced plans to launch fuel cell vehicles in the near future.
New technological breakthrough allows hydrogen production to be more efficient and less expensive
HyperSolar has found a way to make its hydrogen production systems more efficient. These systems utilize solar energy as a way to generate the power needed to produce hydrogen fuel. HyperSolar's technology mimicks photosynthesis, and this process requires at least 1.23 volts of electrical power in order to work effectively. The company has reported that it has reached the 1.25 volt threshold with its new technology and believes that it can reach 1.5 volts with a commercial hydrogen production system.
Partnership between HyperSolar and University of California continues to produce significant breakthroughs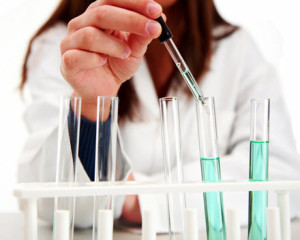 The university and HyperSolar have been working together for three years on research and development of hydrogen fuel cells and hydrogen production technology. This partnership has lead to many breakthroughs in the past, and HyperSolar is keen to continue working with the university in order to continue improving its technology and the applications of this technology.
Hydrogen production can be made more efficient and less expensive with the help of solar energy
Conventional hydrogen production systems rely heavily on fossil-fuels, most notably natural gas. This makes hydrogen somewhat less environmentally friendly than it can be and also makes the production of hydrogen quite inefficient. By tapping into solar power, HyperSolar has found a way to produce hydrogen through the use of renewable resources. The company believes that its technology could lead to less expensive hydrogen that does not have a negative impact on the environment.