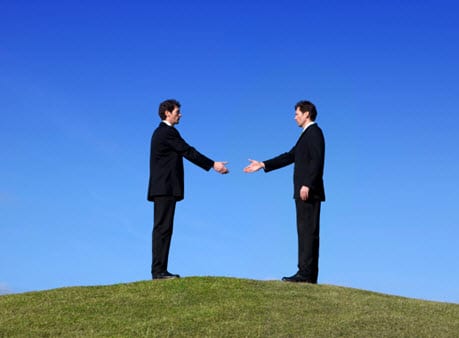 Hyrax Energy and WARF enter into licensing agreement
October 26, 2012
Hyrax Energy looks to commercialize new biofuel production technology
Hyrax Energy, a leading bioenergy company, and the Wisconsin Alumni Research Foundation (WARF) have entered into a licensing agreement that could accelerate the commercialization of new biofuel production technology. Fuel production is becoming an increasingly important issue, especially in the U.S. where political tensions are threatening access to oil and other fossil-fuels. Biofuels are becoming more popular as the country begins to looks for alternatives to oil, but efficient production technology has kept biofuel soundly beyond mainstream adoption.
Technology produces clean fuel and plastics
Researchers from the University of Wisconsin-Madison and Hyrax Energy have developed a new technology that is able to convert cellulosic biomass into clean fuel and other valuable chemicals. The process makes use of ionic liquids that are capable of breaking down cellulosic biomass without the use of enzymes or expensive refinement techniques. This process creates sugars that can be fermented and used to produce chemicals that can be used to create clean fuels and plastic materials.
New technology could have economic benefits
Through the licensing agreement with WARF, Hyrax Energy believes that this biofuel production technology can be commercialized and spread throughout the U.S. and, eventually, foreign markets. Because the process is designed to specifically avoid the expensive aspects of fuel production, its associated technology could be considered a viable alternative to conventional fuel production techniques. This new technology may also open up economic opportunities throughout the country by creating jobs and spurring demand for clean biofuels.
Companies must overcome challenges to attain commercialization
It may be some time before Hyrax Energy and WARF are able to commercialize this new biofuel production technology. Even the most promising clean technologies have failed to attain commercialization in the U.S. market in the past. Hyrax Energy and WARF will have to overcome several challenges before their technology can be considered viable enough to replace conventional fuel production techniques. It will also have to compete with the growing popularity of hydrogen fuel, which has all but solidified its position of dominance in the auto industry.