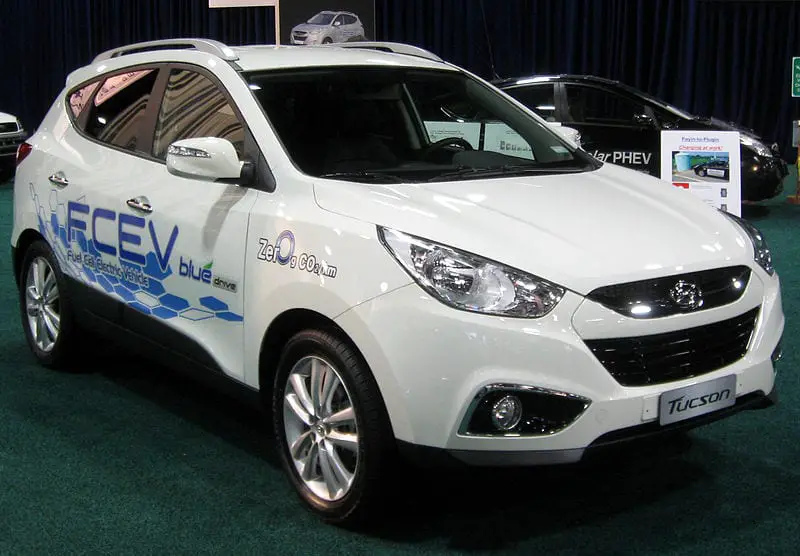 Hyundai delivers hydrogen fuel vehicles to the UK
July 25, 2013
Hydrogen fuel takes a step forward in the UK
Clean transportation in the United Kingdom may take a strong step forward with the help of South Korean automaker Hyundai. The automaker has been working to deploy its new ix35 hydrogen-powered vehicles throughout Europe. So far, 15 of these vehicles have been delivered to Denmark and Hyundai has plans to slowly introduce its ix35 to other markets over the coming months. Five of the company's hydrogen fuel vehicles have been delivered to the United Kingdom as the country's London Hydrogen Network Expansion project.
New vehicles brought to London as part of hydrogen fuel project
The London Hydrogen Network Expansion project is meant to promote the adoption of hydrogen fuel throughout the city's transportation sector. The project is also responsible for expanding the city's hydrogen fuel infrastructure so that it can support the mass adoption of hydrogen-powered vehicles in the near future. There are several companies participating in the project ranging from automakers to chemical production companies and fuel cell developers. By 2015, it is expected that hydrogen-powered vehicles will become relatively common on UK roads.
Hyundai plans to deploy 1,000 ix35 vehicles
Hyundai is the first automaker to successfully begin mass production on a hydrogen-powered vehicle. The ix35 has managed to generate a great deal of hype due to the fact that it is the first of its kind to reach the commercial market, beating even Honda's Clarity FCX, which has been on the roads in limited capacity since around 2008. Hyundai aims to deploy 1,000 of its hydrogen-powered vehicles around the world by 2015, with the majority to be available in Europe.
Hydrogen fuel continues to attract support in the transportation sector
Hydrogen fuel has established a strong foothold in transportation and many government projects shave emerged to help boost the adoption of these vehicles. The United Kingdom is keen to establish itself as a leading supporter of hydrogen fuel in transportation and has been taking steps to bolster its infrastructure and provide financial incentives to those that may be interested in purchasing hydrogen-powered vehicles in the near future.