Hyundai may be working on a new hydrogen fuel cell vehicle
March 24, 2016
Hyundai could introduce an updated model of is fuel cell vehicle in the future
South Korean automaker is reportedly working on an updated model for its ix35 fuel cell vehicle. The ix35 is Hyundai's first production vehicle equipped with a hydrogen fuel cell. The vehicle was released three years ago and has managed to find modest success among organizations interested in clean transportation. The ix35 is, however, based upon an outdated vehicle model, and those invested in the clean transportation space want an updated model that will be more competitive with fuel cell vehicles that are being released by other automakers.
Fuel cell vehicles remain too expensive for many consumers
A new model could lead to success for Hyundai. Currently, the ix35 is considered too expensive to be an attractive option for consumers. This is because of the fuel cell that the vehicle use. Hydrogen fuel cells make use of platinum, which allows them to generate electrical power. Unfortunately, platinum is among the most expensive materials in the world. While the cost of platinum has dropped by a modest degree, its use in fuel cells keeps these energy systems expensive.
Other automakers have managed to release relatively affordable fuel cell vehicles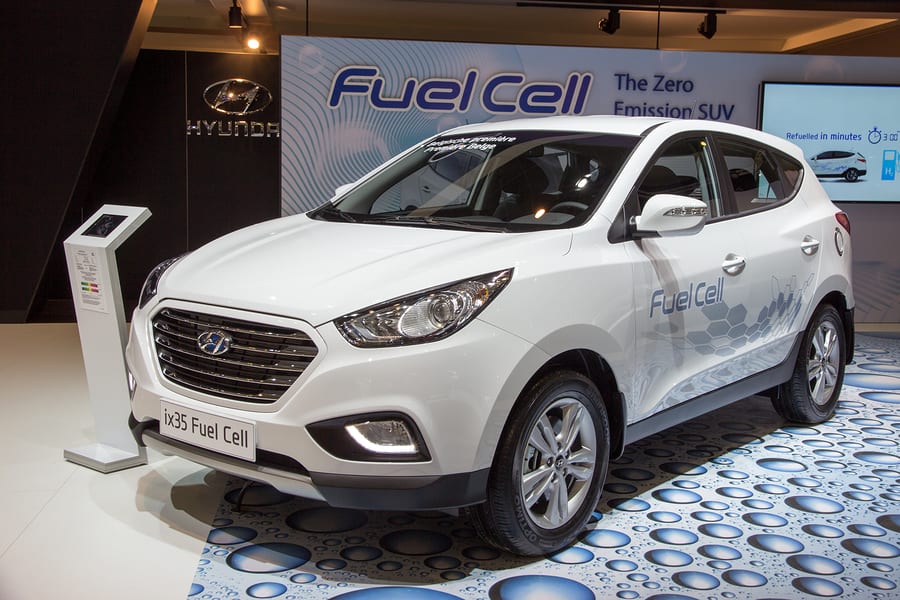 Hyundai is not the only automaker that has released a fuel cell vehicle. Others have done the same, but have managed to make these vehicles affordable, especially with the aid of subsidies from governments. This has brought more competition in the clean transportation market, where Hyundai has already established a foothold. In order to retain this foothold, however, Hyundai will have to find a way to make fuel cell vehicles less expensive and more efficient in the future.
New hydrogen fuel cell technology could help Hyundai produce an affordable vehicle
The new model fuel cell vehicle is expected to be showcased in 2017 at an upcoming event. There are relatively few details concerning what the model could be, but Hyundai expects to sell some 15,000 units of this vehicle. The automaker may seek to mimic the efforts made by other companies in the clean transportation space in order to make its fuel cell vehicles more attractive to consumers.