India continues to reach new milestones with its solar energy market
December 6, 2016
Solar energy market in India makes more progress thanks to new solar farm
In India, plans to build the world's largest solar energy system are underway. The new solar farm is being built in Kamuthi, Tamil Nadu, and will have a maximum capacity of 648 megawatts. The solar farm will cover 10 square kilometers, making it one of the largest solar projects to be built. By comparison, the currently largest solar energy system is the Topaz Solar Farm, which was built in California with a maximum capacity of 550 megawatts.
India continues to invest heavily in clean power
India is on track to become the third largest solar energy market in the world. The government has been showing strong support of solar power in recent years, investing heavily in projects that will help the country become more environmentally friendly and less dependent on fossil-fuels. The new solar project has been under development for the past eight months and received a great deal of funding from the Adani Group. Once it begins operation, the project will become a very beneficial boon for India and its ongoing plans o embrace renewable energy more aggressively.
India's solar capacity to reach the 10 GW milestone thanks to new project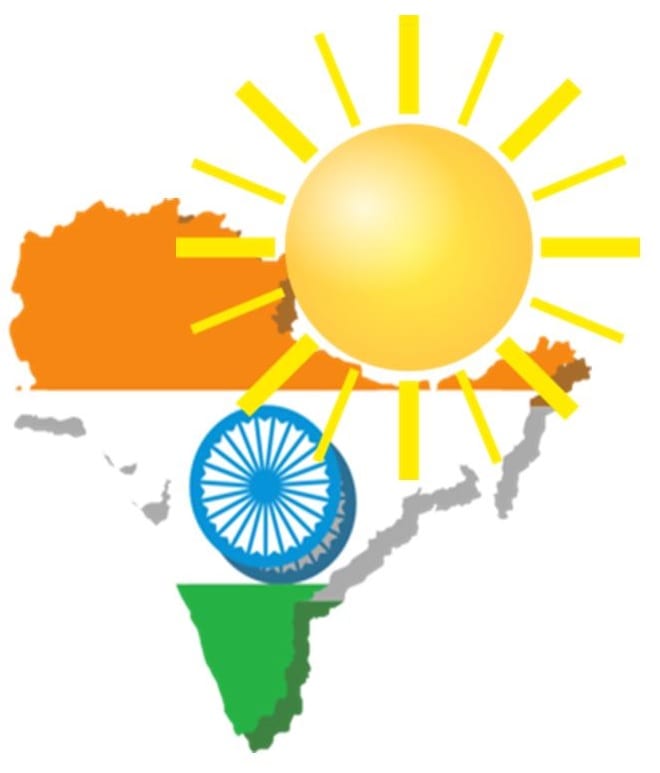 At full operational capacity, the solar farm will be able to generate enough electricity to power 150,000 average homes. The project is comprised of 2.5 million solar panels, which are cleaned every day by a robotic system that is powered by the solar farm itself. Once operational, the solar farm will bring India's total installed solar energy capacity to just over 10 gigawatts. India is one of the few countries In the world to reach this milestone, showing that it is home to a very robust solar energy market.
Country intends to focus more heavily on renewable energy in the future
While India is home to a thriving solar energy market, the country will have to accelerate its plans to adopt solar power in order to accomplish its ambitious environmental goals. By 2022, the country aims to power more than 60 million homes with solar power alone. By 2030, India hopes to generate only 40% of its electricity from fossil-fuels, relying more heavily on clean energy in an effort to cut down on emissions production.