India intends to invest billions in renewables
November 11, 2014
The nation needs to combat chronic energy shortages.
According to India's Power Minister Piyush Goyal, in order to deal with its persistent shortages of energy and to be able to provide power for its 1.2 billion citizens, it is necessary for the country to make a $250 billion investment over the next five years, with $100 billion of investments in renewables, reported Reueters.
This huge investment would need to come from the government and the private sector.
Goyal said that while the government would invest more money, the bulk of it would need to come from the private sector. Goyal told a world Economic Forum conference held in New Delhi that in the next four or five years, he sees "an investment of nearly $250 billion in this sector."
He added that "to create a national grid where power can seamlessly flow", $100 billion of investments in renewable energy sources and $50 billion in transmission and distribution is being targeted by the government. The country is hoping to avoid repeating the massive blackouts that occurred in northern India in 2012.
Goyal also said that India's energy shortages could potentially be resolved with the help of nuclear power.
The need for renewables in India continues to grow as energy demand is likely to double by 2019.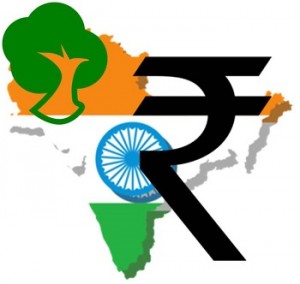 It is estimated that the average household in India consumes roughly a third of the power used by a family in China, and about 400 million Indian residents are not connected to the grid. Goyal said that by 2019, total energy consumption in the nation will double.
The country's Prime Minister Narendra Modi is committed to providing all Indians with uninterrupted power. However, in order to make this plan a reality, Goyal said that the country needs to quickly increase the amount of coal it mines for power generation, encourage the use of solar and wind energy and other renewable sources, as well as reduce the amount of electricity that is lost on transmission lines due to theft.
Goyal said that although the country is seeking more environmentally friendly energy alternatives, like renewables, coal would maintain an "essential role" in India's energy mix, due to the fact that it is responsible for producing nearly three-fifths of India's energy.