Indian Railways turns to alternative fuel sources
November 11, 2014
India seeks to decrease its dependence on diesel.
Indian Railways has made the decision to replace diesel in some of its locomotives and use alternative fuel sources, such as bio-diesel, to power a fleet of 4,000 locomotives, which is part of its initiative to increase awareness about the importance of a clean environment and reduce dependence on limited and dirtier fuel.
Diesel locomotives accommodate a significant section of rail traffic in the nation.
Locomotives powered by diesel are heavily relied upon in India and haul freight trains and passengers. As such, each year, two billion liters of diesel are consumed by Indian Railways. This results in an annual cost of Rs 15,000 crore.
At the Bio-Fuels 2014 conference, which was organized by the Bio-Diesel Association of India, Railway Minister D V Sadananda Gowda said that "Indian Railways is the single-largest bulk consumer of diesel in the country and as mentioned in Railway Budget 2014-15, it will start using bio-diesel up to five per cent of the total fuel consumption in diesel locomotives. This will save precious foreign exchange substantially."
Indian Railways is also interested in promoting other alternative fuel sources.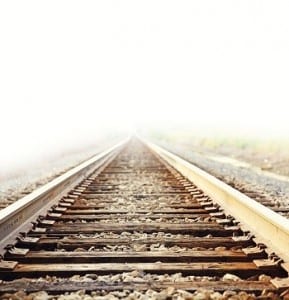 The Indian Railways Organization for Alternative Fuels (IROAF) has been created by Indian Railways for the purpose of promoting bio-diesel and other green fuels that are friendly to the environment. In addition, the sate-owned enterprise has been given the mandate to set up transetherification facilities, which will transform plant residues into bio-diesel. Such facilities could be developed in the country under public-private partnership (PPP) mode.
The minister of state for railways, Manoj Sinha, said at the conference that in order to boost interest in bio-diesel, it will be necessary to make sufficient quantities of the fuel available at rates that are competitive. The way to achieve this, according to the minister, is to set up a raw material supply-chain.
Gowda said that in certain sectors where India cannot easily decarbonize, such as the transportation sector, biofuels will play a role in the nation's "efforts to address environmental concerns." However, the biofuels that are used need to be both cost-effective and "genuinely sustainable" in order to produce these alternative fuel sources in the manner that is intended.