India's wind energy capacity continues to grow
November 14, 2014
Suzlon Energy builds the world's largest wind turbine
Suzlon Energy, one of India's largest wind energy companies, has unveiled what it calls the largest wind turbine in the world. The turbine stands at 120 meters and is made primarily of concrete and steel. The turbine has the capability to generate as much as 2.1 megawatts of electrical power. The new turbine is set to be installed in Gujarat, further bolstering the state's clean energy capacity. This new turbine will also serve as a model for future turbines developed by Suzlon Energy.
2 GW of wind capacity expected to be developed in Gujarat
Gujarat is currently home to the majority of India's wind energy capacity. Suzlon Energy is currently working to develop a large-scale wind power system in the state, which is expected to have a maximum energy capacity of 1.1 gigawatts. In the future, this capacity will reach 2 gigawatts, making the wind energy system the largest of its kind in Asia. New wind turbines will help grow this capacity in a relatively short amount of time thanks to their higher energy generation potential.
Government incentives help the clean energy sector thrive throughout India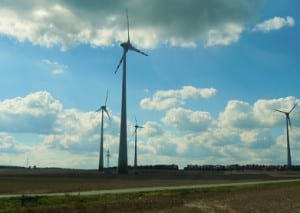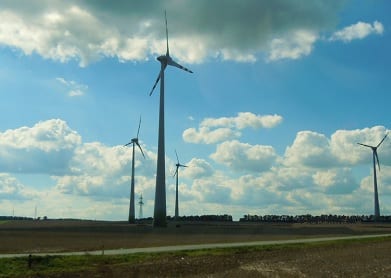 Wind power has been experiencing healthy growth in India recently. The government has reintroduced several financial incentives that have helped the clean energy sector thrive. Companies like Suzlon Energy have been able to take advantage of government initiatives in order to expedite the development of their energy projects. The Indian government has plans to launch its National Wind Energy Mission within the coming months, which will help several small-scale projects take form throughout the country.
Initiatives are helping various clean energy projects take form, especially where offshore wind power is concerned
India has been focusing more heavily on clean energy in recent years in order to distance itself from fossil-fuels. Thanks to government initiatives, the country has become a popular market for energy developers, especially those with offshore wind projects. Suzlon Energy is currently planning to build an offshore project, which may be able to harness the powerful wind currents that can be found at sea.