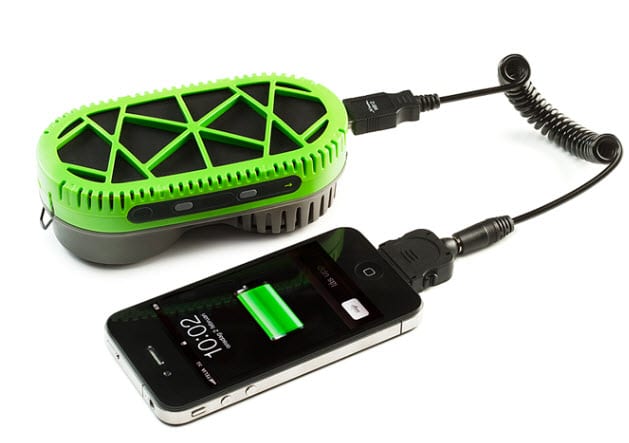 Intelligent Energy to test hydrogen fuel cells for mobile devices
May 31, 2013
Hydrogen fuel could be coming to the mobile space
Intelligent Energy, a leading developer of hydrogen fuel cells, has announced a new partnership with Etisalat Nigeria, a part of the Etisalat telecommunications corporation. Through this partnership, the companies will work together to test new hydrogen fuel cell systems developed by Intelligent Energy for use by Etisalat consumers. The growth of mobile technology has lead to a growing demand for more innovative services, which are also becoming more energy intensive. Etisalat believes that hydrogen fuel cells could be an effective way to keep mobile devices charged.
Hydrogen fuel continues to gain traction in telecommunications
Hydrogen fuel cells have been growing more common in the telecommunications sector, but now as an energy source for mobile devices. These energy systems are most often used in this sector to provide power to wireless networks. Telecommunications towers are often established in remote locations in order to expand the range of a particular service network. These remote locations are not typically connected to an existing energy grid, thus require their own form of independent power. Hydrogen fuel cells have become a popular option in this respect.
Small fuel cells could power a new generation of mobile technology
Fuel cells themselves are not restricted to a single size or shape. These energy systems are often scaled down to meet the needs of whatever they are meant to power. In some fields of industry, hydrogen fuel cells can be as big as a refrigerator, whereas in the auto industry, these energy systems are roughly the same size as lithium-ion batteries designed for transportation. Intelligent Energy is capable of developing a hydrogen fuel cell system that can be used to power mobile devices with relative ease, but whether these systems would be appealing to consumers has yet to be seen.
Companies eager to provide consumers with ideal experience
The two companies have plans to test hydrogen fuel cells and their use in mobile technology this year. Etisalat is keen to provide consumers with updated solutions that could improve their mobile experience, while Intelligent Energy is eager to expand its portfolio and show that hydrogen fuel cells can be useful beyond the field of transportation.