ITM Power to develop new hydrogen fuel stations in the UK
September 14, 2015
ITM Power and Shell partner to develop hydrogen fuel infrastructure
ITM Power, a leading developer of hydrogen fuel cells, has entered into a strategic partnership with Shell in order to provide hydrogen fuel to three Shell retailers in the United Kingdom. The three hydrogen fuel stations that ITM Power will help develop will be the first to be integrated into forecourts in the UK. The fueling stations will further expand the country's growing hydrogen infrastructure, which has begun to receive more support in recent years.
Funding helps back the endeavor to development of new fueling stations
Backed by some $2 million in funding from the Office of Low Emission Vehicles, ITM Power will be bringing on-site hydrogen fuel generation systems to the new fueling stations. These stations will be making use of the company's PEM HGas electrolyser platforms. An additional $2 million in funding has been provided by the Fuel Cell and Hydrogen Joint Undertaking, which will be used to support the operation of the new fueling stations during their early years of service.
Hydrogen continues to gain popularity in the UK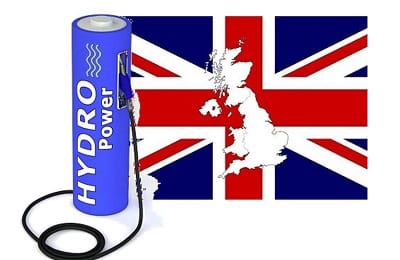 Hydrogen fuel is becoming a more important focus for the United Kingdom, particularly because automakers are planning to launch fuel cell vehicles in coming years. These vehicles are equipped with fuel cell technology, which consumes hydrogen in order to generate electrical power. In order for these vehicles to be considered successful, a hydrogen fuel infrastructure must be established. As such, the UK government, as well as various other organizations, has been investing in the development of new hydrogen fuel stations.
New hydrogen fuel stations will be needed to support fuel cell vehicles
Developing new hydrogen fuel stations is a somewhat expensive venture. Producing hydrogen typically involves the use of fossil-fuels, such as natural gas, but some projects have been focused on reducing the cost of hydrogen production, as well as fuel cell technology as a whole. New hydrogen infrastructure projects show a great deal of promise in the UK, as they may also have some impact on the economy by creating new jobs.