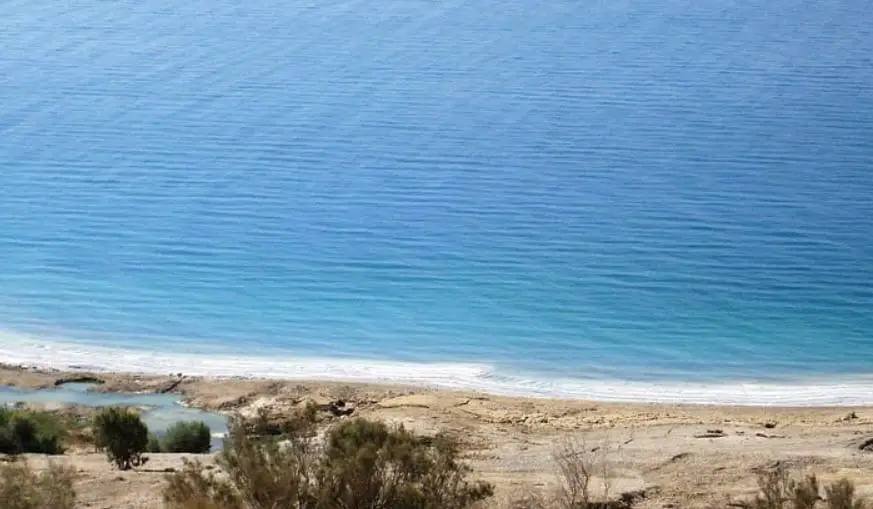 Jordan water shortage could find relief from new multibillion dollar project
January 4, 2019
Israel and Jordan to cooperate on plan to pipe water from the Red Sea to the Dead Sea.
Jordan water shortage is a very real problem and is one that will continue to get worse in the coming years. However, the nation's dwindling freshwater supply could be improved due to a Red Sea-Dead Sea project that is expected to receive approval from the Israeli government.
Water will be transported from the Red Sea to the Dead Sea.
More specifically, water will be taken from the Red Sea to a desalination center in the Jordanian port of Aqaba. The brine byproduct will be piped 200 km north to the Dead Sea. The Dead Sea is a salt lake that is bordered by Israel and the West Bank to the west and Jordan to the east. The sea's depleting water levels is not only causing Jordan water shortage problems but other environmental problems as well.
In addition to relieving a terrible water shortage in Jordan, the project will also help to alleviate the evaporation of the Dead Sea, where Israel and Jordan harvest potash and have a tourism business. Furthermore, a hydroelectric plant will provide power to both Israel and Jordan and Palestinians will be able to purchase the desalinated water at cost, reported the National Post.
The project designed to alleviate the Jordan water shortage could improve Israel's ties with country.
The project is not a new idea. The neighboring nations agreed to work together on the project back in 2013, but implementing the project was reportedly delayed by political tensions. However, Israeli politician Tzachi Hanegbi, says that both Jordan and Israel will pledge $40 million each year to the project for 25 years, which would bring the total to a minimum of $2 billion.
"This is the largest joint project in the Middle East between Israel and an Arab state," Hanegbi said, as quoted by the National Post. "Jordan has severe water issues and Israel wants to maintain Jordan's stability. It's the country with which we have our longest border."
According to global humanitarian organization Mercy Corps, Jordan is expected to run out of its underground freshwater sources in the next 40 years. Israel sees this opportunity to help relieve the Jordan water shortage as a way to improve its ties with Jordan, which have been shaky in spite of the peace agreement made between the two countries in 1994.