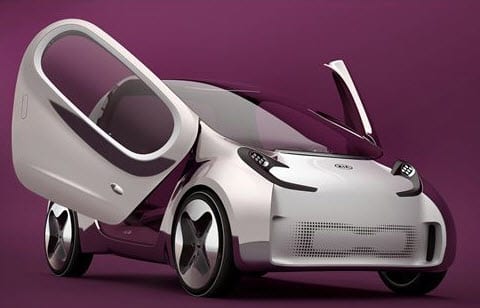 Kia joins the ranks of automakers building hydrogen powered vehicles
November 27, 2011
Korean automaker Kia is taking the plunge into hydrogen fuel.
The automaker has had plans to produce a wide variety of environmentally friendly vehicles for several years but had not settled on an particular energy to support. With most major car manufacturers adopting hydrogen, Kia has succumbed to the appeal of the fuel and plans to launch their first hydrogen-powered vehicle in 2015. Kia's main goal in their hydrogen initiative is to make alternative energy vehicles affordable to a wide variety of consumers.
Kia plans to launch a small, three-seat vehicle and a much larger SUV, both powered by hydrogen fuel cells. The SUV, called Borrego, will be able to travel more than 500 miles before needing to refuel and will have a fuel economy equivalent to 54mpg.
The smaller vehicles, called the Pop, will not be able to travel as far as the Borrego, but will have better fuel efficiency as it will be powered by both a hydrogen fuel cell and a lithium-ion battery.
2015 is still quite a ways off, so Kia has plans to produce hybrid vehicles in the meanwhile. The automaker will be making cars that use varying combinations of hydrogen, oil and battery power that will expose consumers to how it will use alternative energy in the future. Kia also has plans to join other automakers in establishing a hydrogen fuel infrastructure in several places around the world to prepare for the coming of hydrogen-powered cars.