Kia Motors to bring a hydrogen fuel cell vehicle to the market by 2020
November 23, 2015
Kia is developing a new hydrogen fuel cell stack to power clean vehicles
Kia Motors recently announced ambitious plans to become a leader in clean transportation and has revealed plans to develop a new hydrogen fuel cell vehicle. The automaker believes that the vehicle will be ready for mass production in 2020 and it has formed partnerships with some 300 companies to develop a new hydrogen fuel cell stack that will power the vehicle. Initial production will stand at 1,000 units a year, with Kia ramping up production as demand for fuel cell vehicles increases.
New vehicle may be the most efficient of its kind
Kia notes that the new fuel cell stack will be similar in size to a 2 liter internal combustion engine. The team developing the fuel cell stack believes that this will offer the vehicle more durability and power density, which would also be coupled with a higher efficiency. Fuel cell vehicles have already managed to break efficiency records throughout the world, with most conventional models able to travel more than 300 miles on a single tank of hydrogen fuel. Kia aims to break this standard, with its fuel cell vehicle predicted to travel more than 500 miles before needing to be refueled.
Few automakers have brought fuel cell vehicles to the commercial market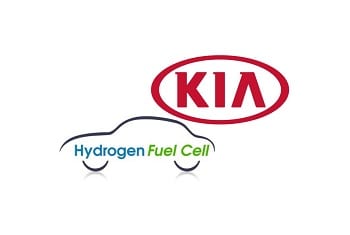 Only three automakers have managed to bring fuel cell vehicles into the commercial market thus far, but many plan to follow suit in the coming years. By the time Kia launches its first fuel cell vehicle, the company is likely to compete with several other automakers who have done the same, including Audi and Nissan. This competition will give consumers a wide range of options when it comes to fuel cell vehicles they want to have and it will also create pressure on automakers to improve fuel cell technology and make new vehicles less expensive and more efficient.
Kia has yet to determine which kind of vehicle it will make
While Kia has begun development on a new fuel cell stack, the automaker has yet to reveal plans on what kind of fuel cell vehicle it will be producing. Some rumors suggest that it will be a sedan, competing with other fuel cell vehicles coming from Honda and Toyota. Kia has experimented with fuel cell vehicles in the past, but only in a limited capacity.