Lexus could launch hydrogen fuel vehicle by the 2020 Olympic Games
August 27, 2015
Lexus may bring a fuel cell vehicle to Japan in time for the Olympics
Japan will be hosting the 2020 Olympic Games and Lexus plans to launch a fuel cell vehicle in time for the event. Lexus, Toyota's luxury subsidiary, has been experimenting with hydrogen fuel cells for some time. Both Toyota and Lexus have an interest in clean transportation, but the latter has had limited opportunity to bring a clean vehicle to the market. The fuel cell vehicle from Lexus is meant to showcase the capabilities of hydrogen fuel and how it can be used in the transportation field.
Japan is investing in hydrogen fuel cells
For the 2020 Olympics, Japan is taking ambitious steps to make the event as environmentally friendly as possible. The Japanese government is investing heavily in fuel cell technology and developing a hydrogen fuel infrastructure in order to support clean transportation and highlight the benefits of clean energy. The Olympic Village, which will serve as a temporary home for athletes and tourist destination, will be powered by hydrogen fuel cells. Fuel cell vehicles will be used for public transportation purposes as well as transporting athletes to and from events.
Toyota sees the Olympics as a promising opportunity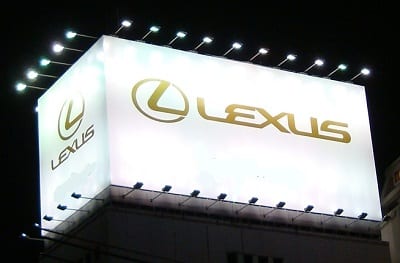 Toyota believes that the 2020 Olympics will mark a "mental and philosophical change" for itself. The company, as well as its various subsidiaries, have begun to focus more heavily on clean transportation. As such, the automaker has been investing in hydrogen fuel cells, launching the Mirai, which uses hydrogen fuel as its primary source of power.
Lexus may unveil a hydrogen-powered LS model
Lexus has been testing fuel cell technology for Toyota for several years. The company's experiments may have contributed to the development of the Mirai. Lexus has yet to showcase any fuel cell vehicle it may be working on, but the company is expected to unveil a hydrogen-powered version of its flagship LS model in the relatively near future. With the backing of Toyota, Lexus may be able to find some success in the field of clean transportation.