Many developers use Production Tax Credit to renovate their wind energy systems
October 12, 2016
Production Tax Credit is helping upgrade existing wind farms
Many wind developers in the United States are rushing to tax advantage of an extension granted to the federal Production Tax Credit. The federal tax initiative is meant to incentivize the development of new wind energy projects. Since its extension at the beginning of this year, many developers have used the Production Tax Credit to create new wind projects, which have been taking form in many promising states throughout the country. Now, however, some of these developers are using the Production Tax Credit as a way to upgrade or renovate their existing wind energy projects.
Tax credit has helped secure growth for the wind market in the past
The Production Tax Credit allows wind developers to benefit from tax credits based on the energy output of their wind farms over a 10-year period. The tax credits are meant to reduce the overall cost of production on wind farms, thereby making them more viable when compared to other forms of clean energy. The production Tax Credit has been around for several years, but has been allowed to expire at certain points in the past. During times when the tax credit was allowed to expire, investments in the wind energy sector dropped dramatically. Some larger projects, finding their financial support running dry, ended up failing, with developers moving to smaller, less expensive endeavors.
Turbine manufacturers encourage developers to update their wind energy systems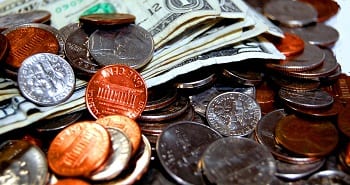 Some developers are being encouraged by turbine manufacturers to "repower" existing wind farms. NextEra Energy is one such company. The developer has 110 wind farms in the United States and Canada. The company brought in some $73 million in subsidies from the Production Tax Credit this year. The company is looking to replace some older wind turbines with updated models. These newer turbines could help make wind energy systems more efficient and increase their capacity.
Tax credits help wind developers modernize
Making renovations to an existing wind energy system is typically a much simpler task than building an entirely new wind farm. This is because much of the logistical work has already been done during the initial construction of the wind farm. Purchasing new wind turbines can be an expensive endeavor, but the costs of renovating wind farms is being heavily offset by the availability of the Production Tax credit, which will help secure the growth of the wind energy sector for the foreseeable future.