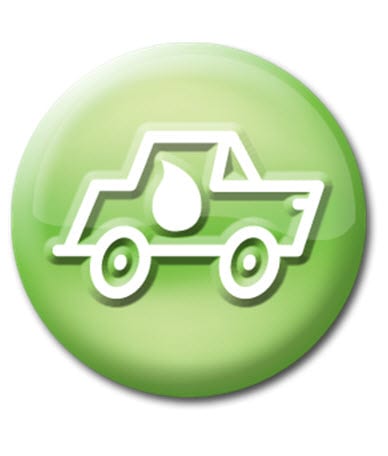 Mercedes-Benz introduces Ener-G-Force
November 24, 2012

Mercedes-Benz shows off new hydrogen-powered SUV concept
Mercedes-Benz, one of the pioneers of hydrogen transportation, has introduced a new hydrogen-powered SUV that it hopes will attract more attention to the capabilities of hydrogen fuel cells. The automaker has been laboring for over two years to promote the prospect of hydrogen fuel cells with new vehicles and has worked to overcome the common notion that hydrogen fuel is not viable for transportation. With its new hydrogen-powered SUV, Mercedes-Benz may be able to deal a blow against so called conventional wisdom.
SUV concept aims to attract more attention to hydrogen transportation
The SUV is meant to be a concept of what the future of the company's hydrogen-powered vehicles may look like. The SUV is called Ener-G-Force and is meant to be a fully off-road vehicle that uses hydrogen fuel instead of petroleum. The vehicle is leaded with a wide variety of features, but the most notable of these is the hydrogen fuel cell that it is equipped with.
Ener-G-Force boasts of 500+ miles operational range
The fuel cell is part of a system that generates hydrogen from recycles water that is stored in tanks on the vehicle's roof. The hydrogen is used by the fuel cell to generate electricity, which is then funneled to electric motors that are located in each of the vehicle's wheel hubs. With this system, the Ener-G-Force boasts of an operational range of more than 500 miles and enough power to tackle the most demanding of off-road challenges. The vehicle's water tanks are also equipped with a topography sensor that will change's the vehicle's suspension to match the terrain it is in, allowing for a more comfortable ride.
Mercedes-Benz continues to promote hydrogen fuel
Mercedes-Benz is currently one of the strongest proponents of hydrogen transportation in the auto industry. Backed by Daimler, the automaker has been working to promote hydrogen fuel amongst consumers by showing how capable hydrogen-powered vehicles can really be. The company has also made strides in helping establish a hydrogen fuel infrastructure in Europe, which is needed to ensure the success of hydrogen-powered vehicles in that market.