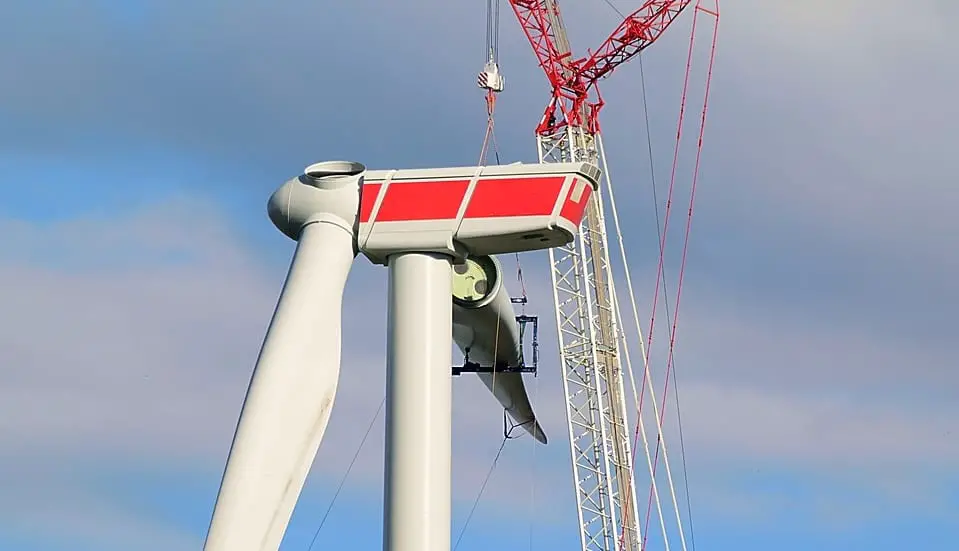 MidAmerican Energy to build new wind energy farm
June 4, 2018
Utility will be able to sell 100% renewable energy to consumers for the first time
MidAmerican Energy has announced plans to build a new wind farm. The wind energy system would allow the company to sell 100% clean power to its customers for the first time. The new wind farm is called Wind 12 and is estimated to cost $922 million to develop. The utility expects the new project to be completed at some point in 2020.
New energy sources will help rates remain stable
The majority of the cost of the new project will be covered by federal funding. One of the major benefits of the new wind farm is that it will ensure that energy rates remain low. Adam Wright, CEO of MidAmerican Energy,  notes that the company can leverage it's new energy resources to keep rates stable. Residents of Iowa will benefit from these low rates for the foreseeable future after the Wind 12 project has been completed.
Fossil-fuels will still be used to provide energy when winds are weak
While MidAmerican Energy is increasing its wind energy capacity, the company will still rely of fossil-fuels,  such as coal and natural gas, to generate electricity when wind currents are weak. The company has not yet settled on a concrete plan concerning it's future use of wind power. It is likely that the utility will continue pursuing clean energy, however.
Wind 12 project will create over 300 construction jobs
The new project is expected to have a beneficial economic impact in Iowa. Wind 12 is expected to create more than 300 construction jobs over the next two years. The project will also highlight the capabilities of new technology. It's wind turbines and blades will be larger than those used at other wind farms, allowing it to potentially generate electricity more efficiently.