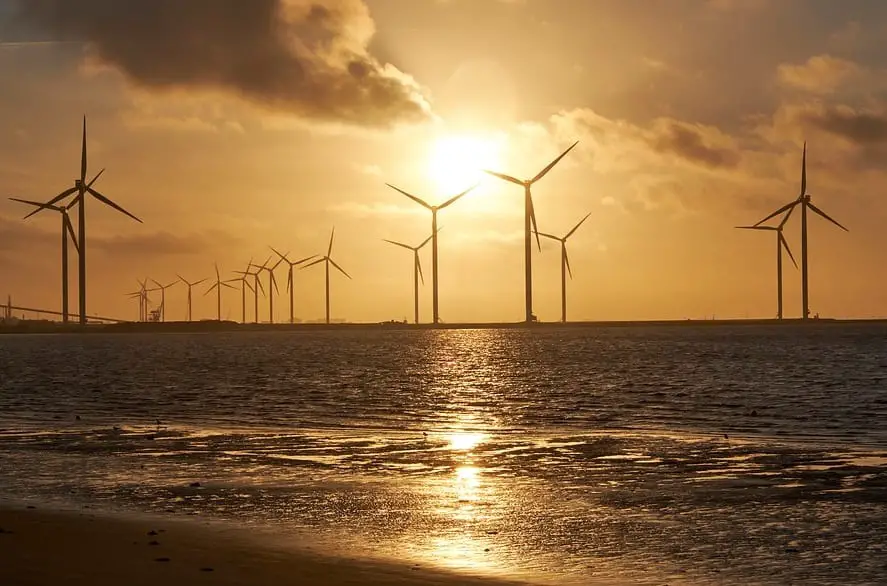 Wind energy will overtake hydropower in the US by 2019
May 1, 2018
Wind is set to beat out hydropower in terms of energy generation
Hydropower has been a major source of power for the United States for more than a century. This is beginning to change, however, and wind energy is expected to become the largest supplier of clean electricity in the country by 2019. Hydroelectric dams have served as the primary way that the country has generated its clean power, but new wind farms are beginning to replace these dams. Investments have helped the wind energy sector grow quickly. Over the past 10 years, approximately $145 billion has been invested in wind power throughout the United States.
Data shows that wind will account for 6.9% of energy generated in the US by 2019
According to information from the Energy Information Administration, hydropower will account for 6.5% of all electricity generated in the U.S. this year and approximately 6.6% of the electricity generated in 2019. Wind energy is expected to generate 6.4% of the electricity consumed throughout the country this year. Next year, wind is expected to overcome hydropower, accounting for 6.9% of the electrical power generated in the country. Wind power has managed to attract investments due to new technology that has made turbines more efficient and capable of generate large quantities of electrical power.
Corporations have helped secure the success of wind power
Wind projects have attracted strong support for large corporations. Technology companies, such as Google and Amazon, have shown particular interest in wind energy. These companies have invested heavily in the development of new wind farms and they are also purchasing the majority of the electricity that these projects generate every year. The financial support that corporations are showing the wind energy sector has ensured that it will continue to thrive in the coming years.
Offshore wind is beginning to gain some traction
Notably, offshore wind energy projects are beginning to gain popularity in the United States. Offshore farms have the potential to generate more electricity than their onshore counterparts due to the strong wind currents that can be found at sea. Offshore projects are somewhat more expensive, however, which is why they are considerably rarer than onshore wind farms. Outside of the U.S., offshore wind energy projects have become relatively common.