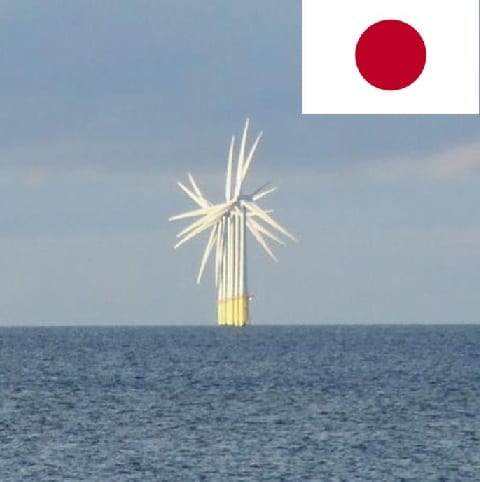 Mitsubishi Corporation throws support behind wind energy
January 25, 2013

Wind energy finds progress with the help of Mitsubishi Corporation
Offshore wind energy is picking up more support in Japan. The Mitsubishi Corporation, one of the largest industrial companies in the country, has set its sights on offshore wind energy as part of its ongoing effort to establish a strong foothold in the emerging alternative energy sector. The Mitsubishi Corporation has identified wind energy as an area of extreme promise and is eager to develop offshore projects within Japan as well as beyond the country's borders.
Company supports wind energy project in Netherlands
The Mitsubishi Corporation has announced that it will be taking 50% equity stake in a wind energy project that is taking root in the Dutch North Sea. The project, called Eneco Luchterduinen, comes from Eneco, an energy company based in the Netherlands. This is not the only wind energy project that the Mitsubishi Corporation is supporting, however. The company is also investing some $770 million in new wind farms found throughout Germany. The company is also working to develop the world's first large scale floating offshore wind farm that will be located off the coast of Fukushima.
Japan making use of alternative energy after Fukushima disaster
The offshore wind farm that is being developed with the help of the Mitsubishi Corporation may be a major boon for Japan, especially as the country continues to recover from the 2011 Fukushima disaster. It has been nearly two years since a powerful earthquake triggered a tsunami that dealt a powerful blow to the country and sparked one of the worst nuclear disasters the world has seen since Chernobyl. Since the disaster, Japan has been working to move away from nuclear power, filling the void left behind from these energy with other forms of renewable power.
Construction on offshore wind energy project continues
The first phase of this ambitious offshore wind energy project was launched last year. Construction on a 2 megawatt floating wind turbine is underway and installation of this turbine is expected to be completed within the coming months. After the turbine is installed, development of the rest of the project will begin. The Mitsubishi Corporation is one of the primary supporters of this project.