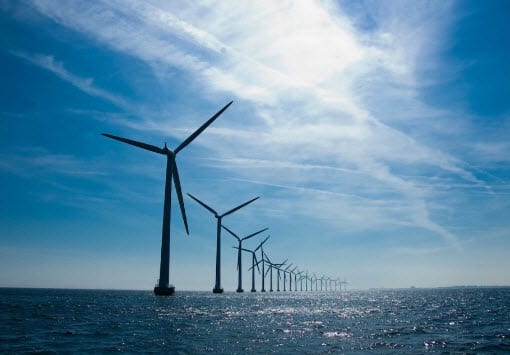 Offshore wind energy system receives investments from Japanese companies
September 7, 2012
Offshore wind energy system gains support in Japan
A new, expansive offshore wind energy system may find a home off the coat of Japan. A number of companies, including the Toshiba Corporation, Hitachi Zosen Corporation, JFE Steel, Sumitomo Electric Industries, Toa Corp.., and Toyo Construction, are expected to invest approximately $1.53 billion in the new energy system that may be taking form over the next year. The investments coming from these companies will support the development of new offshore wind turbines that will be used as part of a massive 300 megawatt wind farm.
Project could help Japan compete in offshore wind market
Though the offshore wind energy system may pale in comparison to Japan's ambitious solar energy initiative, the Japanese government is still keen to focus on the development of different types of alternative energy systems. Government officials believe that the new offshore wind energy project will help the country catch up with others that have been developing similar systems in other parts of the world. Thus far, the United Kingdom is home to the largest offshore wind energy project in the world, which is based in Scotland.
Wind power system to produce 300 MW of electricity
Japanese officials believe that Japan has promising potential in terms of wind energy. When the offshore wind energy project is completed, it is expected to produce approximately 300 MW of electricity. As the system matures, it may assist in the buildup of more than 1,600 GW of offshore wind energy capacity for the country. This is a long-term projection which may help Japan eventually eliminate the carbon emissions it produces.
Wind energy well suited for Japanese energy plan
Though Japan is showing more interest in offshore wind energy, the country is heavily invested in both solar energy and hydrogen. Hydrogen occupies much of the countries ambition regarding transportation while solar energy is being tapped for the purpose of residential energy. Wind energy is well suited for the country's energy plan, but may not be viable as a near future pursuit.