New Facebook data center to be powered by wind energy
December 5, 2013
Data center to be 100% energy sustainable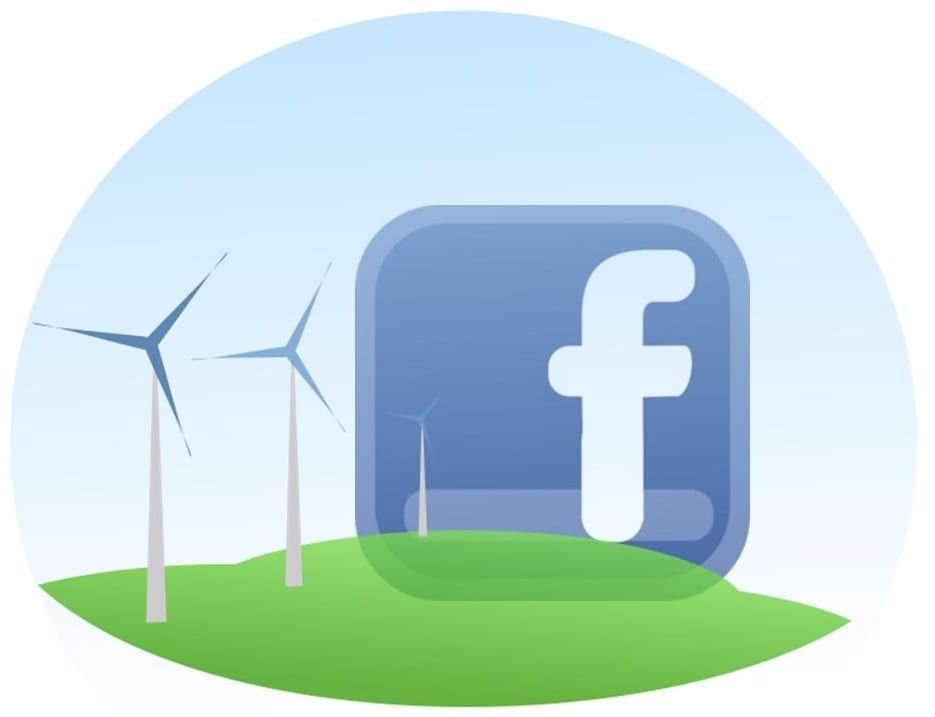 Facebook has been working to establish a more environmentally friendly presence in recent years. As such, the company has been moving to become more inclusive of renewable energy of various types. Clean power can help the social media giant reduce the emissions it produces on a yearly basis, but it can also help the company avoid some of the costs associated with more conventional forms of energy. Facebook has announced that one of its new data centers will be powered entirely by wind energy.
Iowa data center to take advantage of state's abundant wind resources
The new data center will take root in Altoona, Iowa. Construction of the data center is expected to begin at some point in 2015 and the electricity needed to power the data center will come from local wind energy systems. Facebook had initially teamed with RPM Access, a wind developer based in Iowa, for the project, but MidAmerican Energy has become the company's primary partner concerning this initiative.
Data center to receive 138MW from wind farm
MidAmerican Energy is set to begin operating a new wind farm in 2014. Some 138 megawatts of electricity produced by the wind farm will go on to power Facebook's new data center. Using clean energy to provide power to the new data center is part of Facebook's larger renewable energy initiative. The company plans for its global data center mix to receive no less than 25% of its power from renewable sources by 2015.
Technology companies set sights on renewable energy
Facebook is not alone when it comes to using renewable energy to power data centers. Both Google and Apple have embraced clean energy systems for the same purpose. One of Apple's largest data centers is power by hydrogen fuel cells and Google has been investing heavily in wind energy and solar power in recent years.