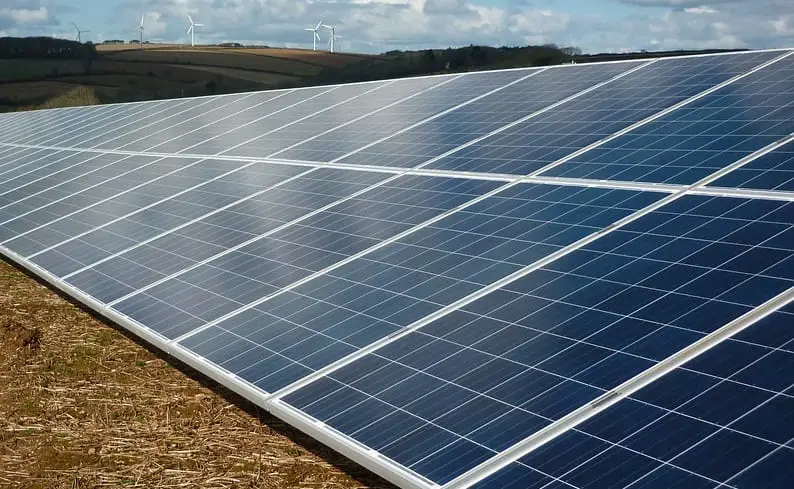 New floating solar energy farm to be built in China
January 30, 2018
Floating solar farm is helping China combat air pollution
The Chinese government is working to combat air pollutions through the use of renewable energy. The government plans to invest no less than $360 billion into clean power by 2020. By that year, an estimated 13 million new jobs will have been created through this endeavor. The country recently completed a major solar energy project, which is one of several other projects that are set to be built in various parts of China.
Solar farm will help power 15,000 homes
A large-scale floating solar farm has been built in the province on Anhui. The solar farm has been built atop an abandoned coal mine and is comprised of some 166,000 panels. The solar energy system is capable of generating enough electricity to power approximately 15,000 average homes. It is currently considered the world's largest floating solar farm and will be in operation for the next 25 years. The solar farm was developed by Sungrow Power Supply. While this is one of the first floating solar farms in China, it will not be the last.
Larger solar energy system is set to go online in May of this year
China Three Gorges Corp. has begun developing a larger floating solar farm that will also be located in the Anhui Province. This project is estimated to cost approximately $151 million to develop and will have a maximum capacity of 150 megawatts. This is enough to provide power for approximately 94,000 homes. This solar energy system is expected to begin operation in May of this year. The new solar energy project will help China move closer to its goal of reducing its reliance on fossil-fuels, which will help reduce air pollution throughout the country.
Air pollution continues to be a problem for China
Air pollution has become a significant problem in China. According to a 2016 study, air pollution caused approximately 366,000 premature deaths in 2013. China has been working to resolve this problem through the adoption of clean power. Thus far, solar energy has become one of the more favored forms of clean power in the country.