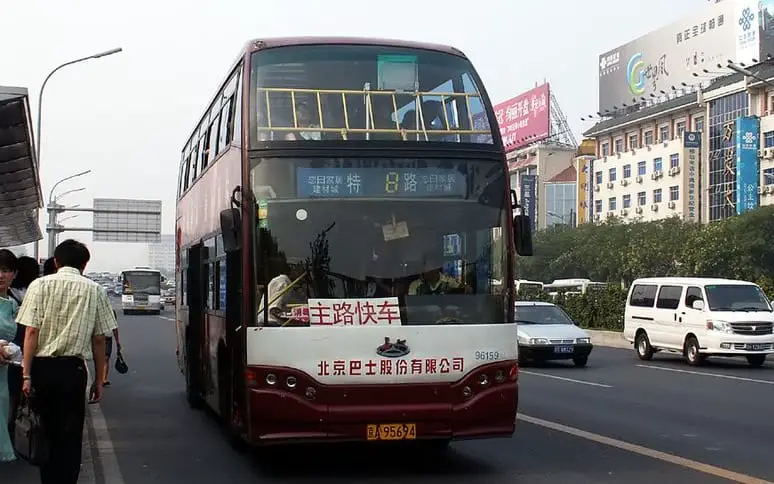 New hydrogen fuel bus revealed in Central China
January 3, 2018
Chinese city set to receive more fuel cell buses
A new hydrogen-powered bus has been unveiled in Central China. The bus comes from the aptly named Wuhan Tiger Fuel Cell Vehicle Co. and will be operating in the City of Wuhan. The vehicle is equipped with new technology that allows it to intelligently detect any malfunctions it may be experiencing. The bus is just one of several new hydrogen-powered vehicles that are coming to China. Several Chinese cities are beginning to invest in making their public transit systems more environmentally friendly. In some cases, this involves tapping into hydrogen fuel.
New buses will begin operating in Wuhan within the second quarter of 2018
The new bus measures some 8.5 meters and is capable of accommodating 56 passengers at any given time. The bus is capable of traveling for more than 280 miles on a single tank of hydrogen fuel. While the bus is designed by Wuhan Tiger Fuel Cell Vehicle Co., the company has signed with Wuhan Skywall, which will be responsible for producing some 3,000 of the buses over the next two years. The first of these buses will begin operation in Wuhan during the second quarter of this year.
Hydrogen fuel is gaining traction in the public transportation field
Hydrogen fuel cells are becoming more common in the public transit space. These energy systems consume hydrogen to generate electricity but they do not produce any harmful emissions. They are capable of higher levels of performance than batteries, but are somewhat more expensive as well. Fuel cells also lack comprehensive infrastructure support, which has made them relatively uncommon in most parts of China. The infrastructure problem is being resolved, however, as the Chinese government, along with partners in the private sector, invests in the development of new hydrogen stations.
New hydrogen station is coming to Wuhan
A new hydrogen fuel station is being developed in Wuhan in order to support the new buses. This station is being developed by the Wuhan Industrial Technology Research Institute of Geo-Resources and Environment as well as the China National Petroleum Corporation. This will be the 21st hydrogen fuel station that has been built in the Hubei Province within three years.