New hydrogen fuel station opens in Germany
May 7, 2015
First hydrogen fuel station along the autobahn is officially opened
Germany's autobahn now has its first hydrogen fuel station. The station was developed as part of the Clean Energy Partnership, representing the efforts of automaker Daimler, Linde, and TOTAL. Germany has been working to establish a hydrogen fuel infrastructure for some time. This is an effort to create a favorable environment for fuel cell vehicles, which many automakers have plans to launch in the coming years. Such vehicles have won a considerable amount of support from the German government.
Fuel cell vehicles are gaining prominence in Germany
German State Secretary Dorothee Bar notes that fuel cell vehicles are favorable because they produce no harmful emissions. These vehicles can also travel for great distances before needing to be refueled. Moreover, fuel cell vehicles can be fueled in a matter of minutes, whereas battery electric vehicles can take several hours to recharge fully. Fuel cell vehicles may be a better option for those that are interested in clean transportation because of the performance capabilities of these vehicles.
Germany plans to have 50 hydrogen fuel stations in operation by the end of this year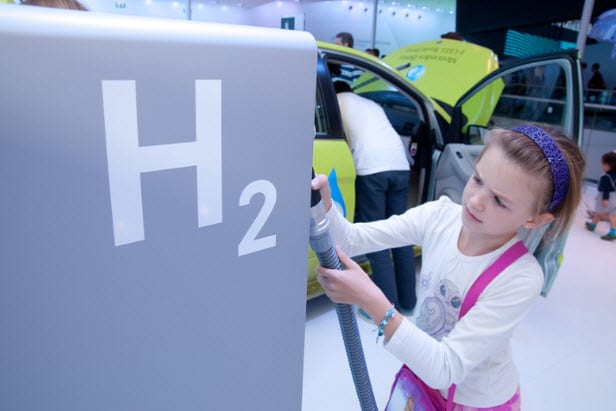 By the end of the year, Germany plans to have 50 hydrogen fuel stations in operation in major cities and along popular roads. These fueling stations will serve as the report structure for fuel cell vehicles and may help make these vehicles more attractive to consumers. Infrastructure happens to be one of the more significant challenges facing hydrogen fuel cells. These energy systems require access to hydrogen in order to produce electrical power. Fuel cell vehicles without infrastructure support have very limited uses.
Germany may become a very prominent market for fuel cell vehicles that will be released in the coming years
Germany is home to one of the most extensive hydrogen fuel infrastructures in the world. The country has been aggressively supporting the development of fueling stations for the past few years, working with automakers that are interested in clean transportation. Fuel cell vehicles are expected to gain strong popularity in Germany as they will have significant infrastructure support.