New solar energy capacity is coming to Jammu and Kashmir
March 12, 2014
Indian government unveils plans for additional solar capacity in Jammu and Kashmir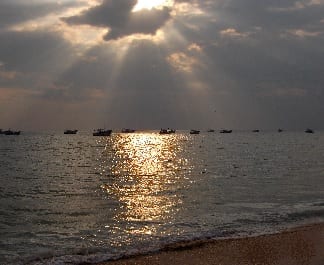 India's Ministry of New and Renewable Energy has announced a plan to introduce some 7,500 megawatts of new solar energy capacity to Jammu and Kashmir. This initiative is linked to the country's overarching energy endeavors. The Indian government has big plans when it comes to solar power and has been working aggressively to help bring new projects to the country. India is quickly becoming one of the most attractive solar markets in the world, thanks to government incentives and other initiatives.
Solar power could be a powerful economic tool
Like other countries, India has a strong interest in the economic aspects of solar power. India has a longstanding reliance on oil and other fossil-fuels. Most of the country's oil comes from Iran, but sanctions against Iran issued by the United Nations have made obtaining this oil very difficult and expensive. Solar power could help alleviate the financial strain that has begun to associate itself with fossil-fuels. New projects also mean new jobs, and these projects can boost economic activity.
Jammu and Kashmir has a great deal of potential when it comes to solar power
According to the Ministry of New and Renewable Energy, the state of Jammu and Kashmir receives some of the highest levels of solar radiation in all of India. While the state has been a popular target for solar power initiatives, few of these initiatives have managed to take hold in the state. This is largely due to the lack of infrastructure that exists in Jammu and Kashmir, making it difficult to export electrical power in large quantities from the state.
Politics may derail progress made toward renewable energy goals
India has plans to receive no less than 3% of all its electrical power from solar energy by 2022. The country has already made strong progress toward this goal, but politics may determine whether this goal is actually achievable. The Indian government has concerns regarding the upfront costs associated with the adoption of solar power and these concerns have served to slow the progress the country has made toward its renewable energy goals.