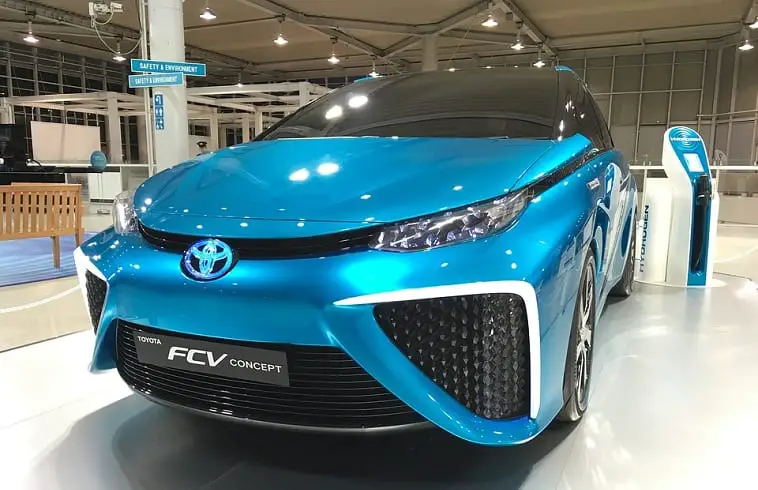 Toyota Mirai is coming to Canada
January 23, 2018
Mirai will begin being sold in Quebec this year
Japanese automaker Toyota has announced that it will be bringing its fuel cell vehicle, the Mirai, to Canada. The company made the announcement at the Montreal Auto Show, where Toyota noted that fleet sales will begin in Quebec. The province has been chosen as a market for the Mirai due to its strong focus on clean transportation. It is the first Canadian province to introduce a zero emission vehicle mandate, which will go into effect this year.
Quebec to use clean power to produce hydrogen fuel
Quebec is home to a considerable amount of clean energy, which could be used to produce the hydrogen fuel needed to power fuel cell vehicles. Hydro Quebec accounts for the majority of clean power generated in the province. Some of the electricity generated by the company will be used to bolster the province's hydrogen infrastructure. This infrastructure is still too small to support the widespread adoption of fuel cell vehicles, but this may change in the coming years.
Government purchases 50 units of the Mirai for tests
The Quebec government plans to purchase 50 units of Toyota's Mirai to expand its clean vehicle fleet. Toyota intends to begin selling the Mirai to consumers in the Province at some point this year. The vehicle is expected to cost approximately $57,000, benefitting from government subsidies. Unfortunately, consumers interested in the Mirai may find it difficult to access the fuel they need. Currently, Quebec only has two hydrogen stations, one of which is located at the Hydrogen Research Institute. The other station is located at the Brossard Toyota Dealership.
Quebec only has two hydrogen stations available to the public
Each of these stations have consumed $3 million in their development. The Quebec Electric Vehicle Association has criticized the government for spending such vast sums on the development of only two fueling stations. The organization suggests that this money could have been used to build significantly more charging stations, which would be used to power battery electric vehicles. The government, however, is keen to see fuel cells play a larger role in transportation in the coming years and plans to continue investing into hydrogen fuel.