Fukushima Prefecture to become a hub of development for hydrogen fuel cell technology
March 8, 2016
Prime Minister Shinzo Abe announces plan to bolster fuel cell technology in Japan
Nearly four years after the Fukushima disaster, which was one of the worst nuclear disasters in world history, Japan's Prime Minister, Shinzo Abe, has announced that the Fukushima Prefecture will become the center of development for hydrogen energy in the country. Prime Minister Abe has revealed a plan called the Fukushima New Energy Society Initiative, which aims to support the development of new fuel cell and infrastructure technology. The initiative is part of a larger endeavor to establish a hydrogen society in Japan. In the coming years, Japanese officials believe that Japan will rely quite heavily on hydrogen fuel for the energy it needs.
Initiative aims to increase hydrogen and fuel cell production in Japan through 2020
Through the plan, several new development facilities will be built throughout the Fukushima Prefecture through 2020. By that year, these facilities are expected to produce enough hydrogen to power more than 10,000 fuel cell vehicles. The electricity needed to produce this hydrogen will come from renewable sources, such as solar and wind power. A portion of the hydrogen produced by these facilities will be used during the 2020 Olympic Games, which are being hosted in Tokyo. A public-private task force will be set up by the end of this month to support the progress of the initiative.
Japan intends to build a hydrogen society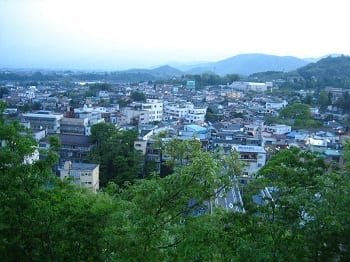 The Japanese government has become very interested in establishing a hydrogen society. Such a society would derive most of its electrical power from fuel cells and other hydrogen-based technologies. This is an attractive concept because fuel cells do not produce any harmful emissions while generating electrical power. This can make Japan much more environmentally friendly, especially where transportation is concerned as fuel cell can be used to power clean vehicles.
Auto industry is showing strong support for fuel cells
The auto industry has become one of the strongest supporters of hydrogen fuel cells. Several automakers, including Toyota, the largest automaker in the world, believe that fuel cells could be the future of clean transportation. These companies have been investing in fuel cell technology as well as the development of a comprehensive hydrogen infrastructure that can support fuel cell vehicles.