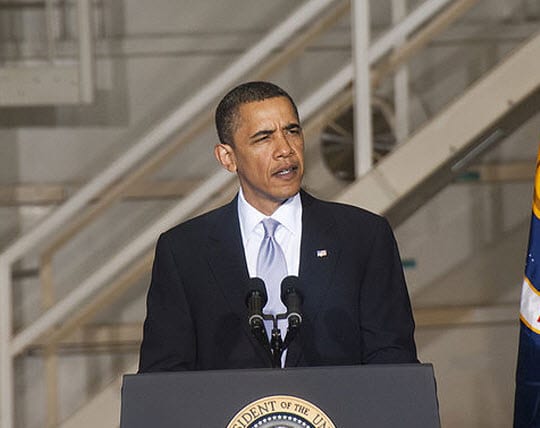 President Obama calls for the end of oil subsidies
March 5, 2012
Last month, President Obama made an appearance in Miami, Florida, where he addressed the issue of energy and its relation to the country.
The speech created a modest buzz in the alternative energy and climate communities, but did little to encourage anyone about U.S. energy policy. A new video has emerged that may get these communities excited as it features Obama taking a bold stance against what is, today, the largest for-profit business in the world: The oil industry.
The video, which was first discovered by Planetsave, features snippet of a speech the president had given late last month. The president touched upon many subjects during his speech, but none were as engaging as his targeting of oil companies. President Obama noted in his speech that the U.S. government provides $4 billion in subsidies to oil companies each year. These are the same companies that have contributed to recession by raising prices on energy despite economic disaster.
The president has called this subsidizing of an industry that, essentially, takes advantage of economic turmoil a disaster in and of itself. He has a plan to send the industry a powerful message.
As promised in his speech, Obama has introduced new legislation to Congress that would cut the $4 billion subsidy to oil companies this week. He is pushing legislators to vote on the matter as soon as possible to avoid any government money going to the industry. Obama has urged citizens to contact their representatives in Congress to let them know how to vote and wants to see which legislators will side with oil companies or, as he puts it, "stand up for the American people."
For more alternative energy news headlines.