Quebec aims to embrace hydrogen fuel cells to promote clean transportation
June 20, 2016
Province wants more people to purchase clean vehicles as part of its energy strategy
Quebec, Canada, is preparing itself to embrace clean transportation more aggressively. The Quebec government has begun to push for the adoption of clean vehicles, which is part of its overarching energy strategy. The strategy was introduced earlier this year. Quebec intends to cut the use of fossil-fuels by 40% by 2030. Notably, hydrogen fuel cells may play a significant role in the province's push for clean transportation. These energy systems have become quite important in the auto industry.
Toyota has delivered its fuel cell vehicle to Montreal
Canada may be prepared to embrace hydrogen fuel cells as power systems for new vehicles. To demonstrate this, Toyota delivered its new fuel cell vehicle, the Mirai, to Montreal for testing. This allowed the automaker to demonstrate the capabilities of fuel cells and how they can be used in the transportation space. Toyota is not the only automaker developing a fuel cell vehicle. Several other major companies have shown strong interest in this technology and most intend to commercialize their fuel cell vehicles in the coming years.
Government shows support for fuel cells and batteries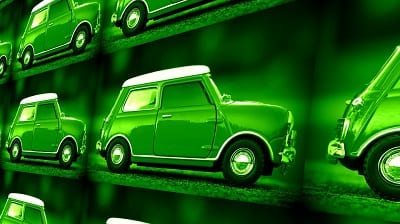 While the Quebec government has shown interest in fuel cell technology, it is also looking to support battery technology. The government believes that both fuel cells and batteries could ensure the growth of clean transportation. Notably, Quebec is home to a massive amount of hydroelectric capacity. This may ensure that electric vehicles have the infrastructure support they need to become successful among consumers. Fuel cell vehicles may have a harder time finding traction in the province due to the lack of a hydrogen infrastructure.
Comprehensive infrastructure will be needed in order for fuel cell vehicles to find success
Expanding Quebec's hydrogen infrastructure may be a costly and difficult task, but the province already has many production projects in place. Efficient hydrogen production is essential for the development of a comprehensive infrastructure. This infrastructure will be needed if the province wants to ensure that fuel cell vehicles have a chance in the market.