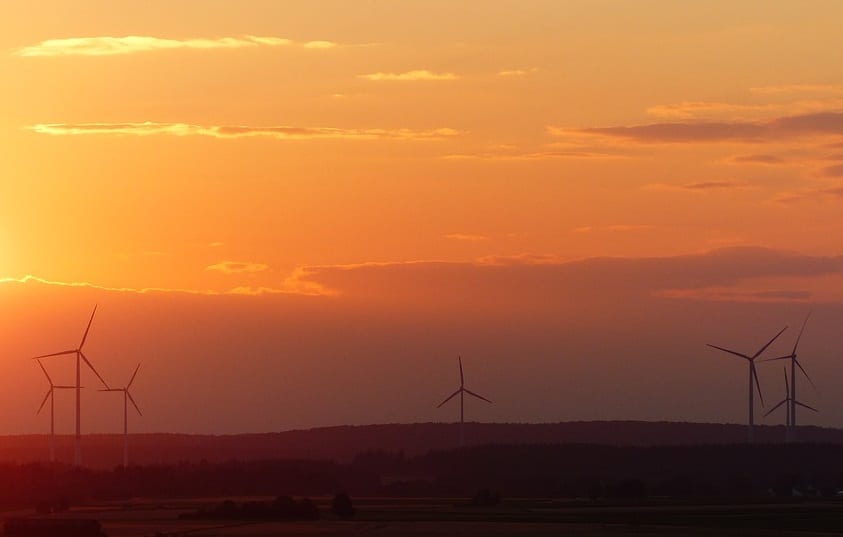 Regulators approve new wind energy system in Oregon
July 21, 2017
New wind energy system to help power Apple data center has been approved
Regulators in Oregon have granted approval for a new wind energy project that will be used to power one of Apple's data centers. The project will make use of some of the largest wind turbines that have ever been deployed in the Pacific Northwest region. Avangrid Renewables, the company developing the new wind energy system, notes that approval for use of wind turbines capable of generating 3.6 megawatts of electrical power has been granted. By comparison, other large wind turbines that have been deployed in the region have approximately 2.5 megawatts of capacity.
Wind farm expected to produce 60,000 MW-h of electricity every year
With approval granted by state regulators, Avangrid Renewable expects to begin construction on the new wind farm by September of this year. Once the new wind energy system is completed, Apple expects to receive some 60,000 megawatt-hours of electricity from the project every year. This is enough to power approximately 52,000 average homes in Oregon. Apple predicts that it will begin receiving this energy before the end of 2018.
Apple continues to show aggressive support for clean power
Apple has become one of the world's largest investors in clean energy in recent years. The company has made a commitment to reduce its consumption of fossil-fuels and its production of harmful emissions. The company has shown particular interest in hydrogen fuel cells, solar, and wind energy. Solar power and fuel cells are being used to power one of the company's primary data centers. Apple is now focusing on using wind energy to power other data centers in order for them to become more environmentally friendly.
Energy storage has become a priority for Apple
While clean power has become a popular focus for Apple, the company must still compete with the intermittency problems that wind energy faces. When wind currents are weak or nonexistent, wind farms cannot generate adequate amounts of electricity. This is why investing in efficient energy storage solutions has also become a priority for Apple.