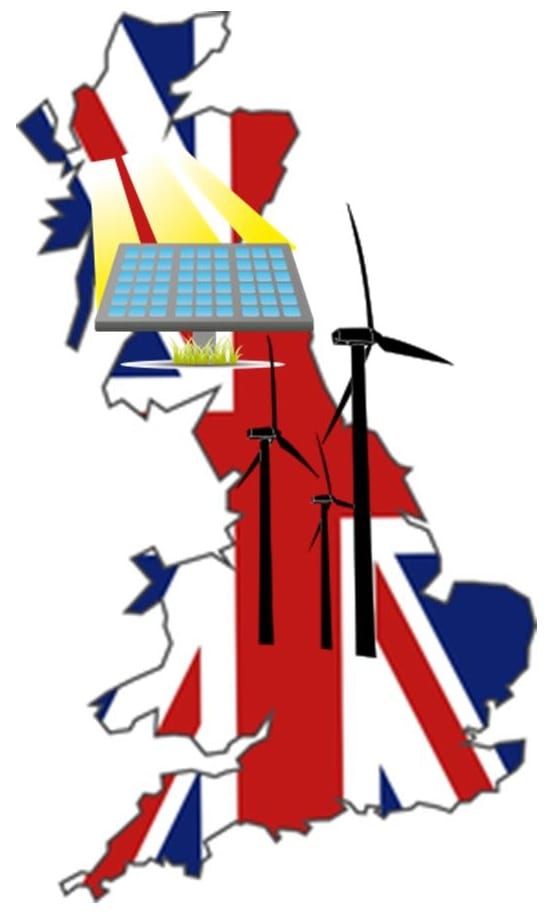 Renewable energy could help UK reach carbon neutrality
July 19, 2013
Updated renewable energy scenario suggests a promising future for the UK
The Center for Alternative Technology, a leading environmentalist group, has released an update to its Zero Carbon Britain scenario. This scenario models the path that the United Kingdom must take in order to reach carbon neutrality and be accountable for no harmful emissions. The update, called Rethinking the Future, aims to show that carbon neutrality in the United Kingdom is a possibility without the need for innovative technology or exotic new forms of renewable energy.
Scenario suggests that solar and wind power could account for majority of UK's energy needs
According to the update, carbon neutrality can be attained through the use of simple renewable energy systems. Solar and wind energy have become quite popular in the UK and these forms of clean power could be perfectly suited for such a goal. Given the capabilities of current technology, however, these sources of power may not be able to account for the entirety of the UK's energy needs. As such, the scenario suggests that synthetic fuels could be used as a back-up energy solution, providing electrical power when the sun is not shining and the winds are not strong enough to produce substantial amounts of energy.
Energy efficiency policies could be a major boon
The scenario also suggests that more aggressive energy efficiency policies could help the country break away from carbon emissions more quickly. The model notes that energy demand could be reduced by as much as 60% by augmented renewable energy with efficiency policies. Solar energy alone would account for the majority of energy production, with wind capable of supplying the remainder.
UK aims to mitigate climate change through use of renewable energy
Renewable energy has become a major focus for the UK government. The government has begun to consider climate change to be a potentially dangerous issue, despite the controversial nature of the subject itself. Economics has also been a driving favor behind the country's interests in renewable energy, especially considering the rising cost of fossil-fuels.