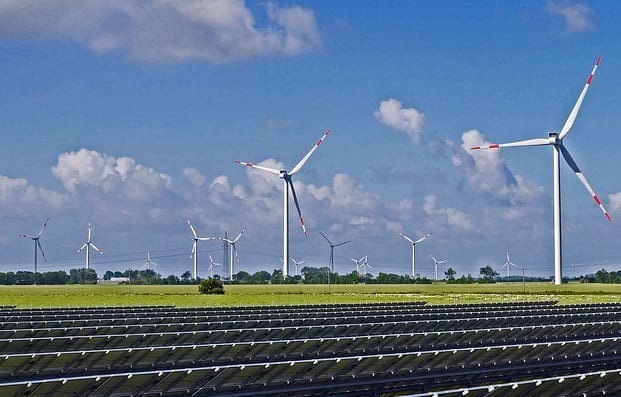 Renewable energy is quickly becoming less expensive than fossil-fuels
December 28, 2016
World Economic Forum shows that solar and wind are quickly reaching a price parity with fossil-fuels
Renewable energy has made major strides this year. Throughout the world, more countries have committed to supporting clean power projects, with some of the world's leading superpowers choosing to work together in order to curb emissions production and build new renewable energy systems. Over the past year, both wind and solar power have become much less expensive than they were in the past. Now, according to the World Economic Forum, 2016 has become the year in which both solar and wind were the same price or cheaper than new fossil-fuel production.
Several countries are predicted to achieve grid parity with renewable energy in the coming years
The World Economic Forum notes that the price of solar and wind has fallen so much that more than 30 countries have reached a point where wind and solar power are no more expensive than the energy produced by newly developed fossil-fuel projects. The organization predicts that more than two-thirds of all nations throughout the world will attain "grid parity", where solar and wind will no longer require government subsidies to compete with fossil-fuels in terms of price. The World Economic Forum believes that 2016 represents a tipping point for the renewable energy market for this reason.
US solar sector is growing at an unprecedented rate
This year, utilities in the United States added 9.5 gigawatts of new solar capacity to the country's energy grid, making solar one of the top power sources for the first time. According to the Solar Energy Industry Association, the U.S. installed nearly 125 solar panels every minute throughout the year, more than double the rate at which these solar panels were installed in 2015. The wind energy sector has experienced similar growth in the U.S. and elsewhere in the world.
Renewable energy investments continue to lag behind expectations
While renewable energy has been experiencing unprecedented growth, investments in this sector still fall behind what is needed to mitigate the impact of climate change. According to the United Nations, global renewable energy investments reached $286 billion, which is only 25% of the investment goal that was set by nations involved in the Paris Agreement. Differing politics have proven to be a barrier for renewable energy investments, with regulatory issues slowing the development of new projects and limiting the support that the renewable energy sector attracts as a whole.