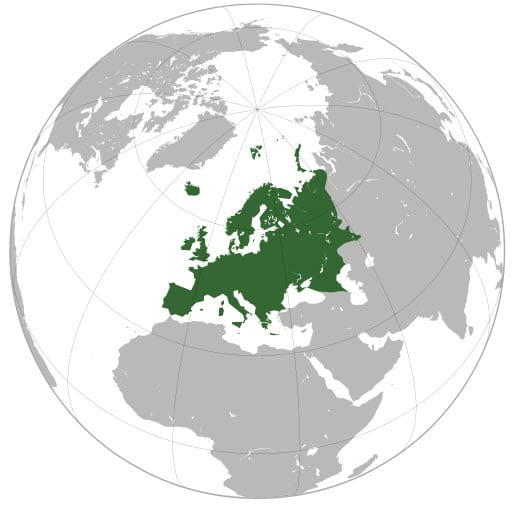 Renewable energy making strong progress in the EU
April 20, 2013

EU gains momentum in its renewable energy goals
The European Union has ambitious goals when it comes to emissions reduction and the use of renewable energy. The governing body considers climate change to be a serious danger to civilization and has been working to address several other issues concerning energy security and availability, as well as address the health concerns linked to harmful emissions produced through the use of fossil-fuels. The European Union had expected to meet its ambitious, yet modest goals by 2020, but new statistics from Eurostat, a provider of statistical information for the EU and its member states, suggests that the governing body may exceed its own expectations by the end of the decade.
EU goals could be attainable by the end of the decade
The European Union currently has an endeavor in place that is often referred to as "triple twenty by 2020." This endeavor calls for the region to generate no less than 20% of its electrical power from renewable sources, improve energy efficiency by 20%, and reducing emissions throughout Europe by 20%. The initiative is most strongly championed by Spain and Germany. Both countries have emerged as strong supporters of renewable energy, with Spain making a major push for more efficiency and emissions reductions.
Report highlights the growing prevalence of renewable energy
According to Eurostat, the European is well on its way to achieving its goals. The organization cites a report from the Commission of the European Parliament, noting that renewable energy now accounts of 12.7% of the European Union's electrical power, as on 2010. The report suggests that several states have been making aggressive strides in the realm of renewable energy, many using Germany and that country's support of solar energy as an example. As more country's embrace renewable energy, they are also addressing the issue of emissions.
Transportation sector lacking support for clean power
The report does note that member states are lacking in their support of renewable energy in the field of transportation. The European Union currently aims to see 10% of the transportation sectors energy needs met through the use of biofuel by 2020. Eurostat claims that the progress each state has made toward this goal has been "too slow," but the coming of hydrogen-powered vehicles may help establish more momentum behind this endeavor.