Report highlights growth of US solar energy sector
September 9, 2014
New report shows that solar power continues to see strong growth in the US through the first half of the year
GTM Research and the Solar Energy Industries Association have released a new report concerning the state of the U.S. solar energy industry. The country's solar sector has been experiencing strong growth recently, largely due to government support and the innovative financing options being offered by companies that specialize in solar power. Though the country was involved in trade disputes recently, these disputes have now slowed the progress of solar energy adoption.
Over 1 GW of new solar capacity has been installed throughout the country in the first half of 2014
The report shows that some 1,133 megawatts of solar capacity was installed in the U.S. during the second quarter of this year. The country currently boasts of 15 gigawatts worth of active solar capacity and this capacity is being increased as new solar energy projects come online. During the first half of 2014, total installed capacity represented 53% of the country's new energy generation capacity. Solar energy has managed to beat other forms of clean energy in terms of growth and production.
Solar power continues to find success, especially in states like California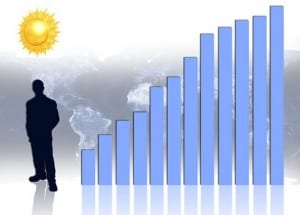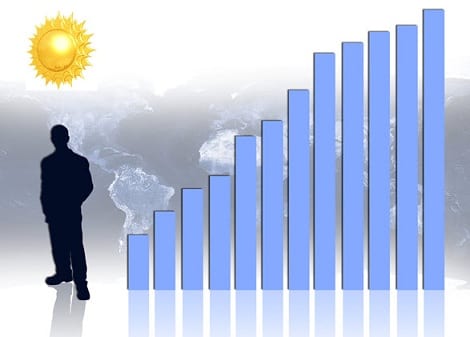 Solar power continues to grow thanks to incentives being offered by the federal and state governments. In states like California, these incentives are proving particularly successful. Homeowners in these states are benefiting from the financial aspects of these incentives, using them to save money on energy consumption through the adoption of solar power. California is currently considered the leading state in terms of solar energy installations.
The solar sector is having a significant impact on the US economy
While solar energy is gaining ground among the country's homeowners, utility-scale projects account for the majority of growth seen in the solar sector. Utility solar projects are also having a significant economic impact. Currently, these solar projects account for some 143,000 jobs and the solar sector feeds $15 billion in annual revenue to the national economy. The economic prospects of solar power are part of the reason it is receiving so much support from the federal government.