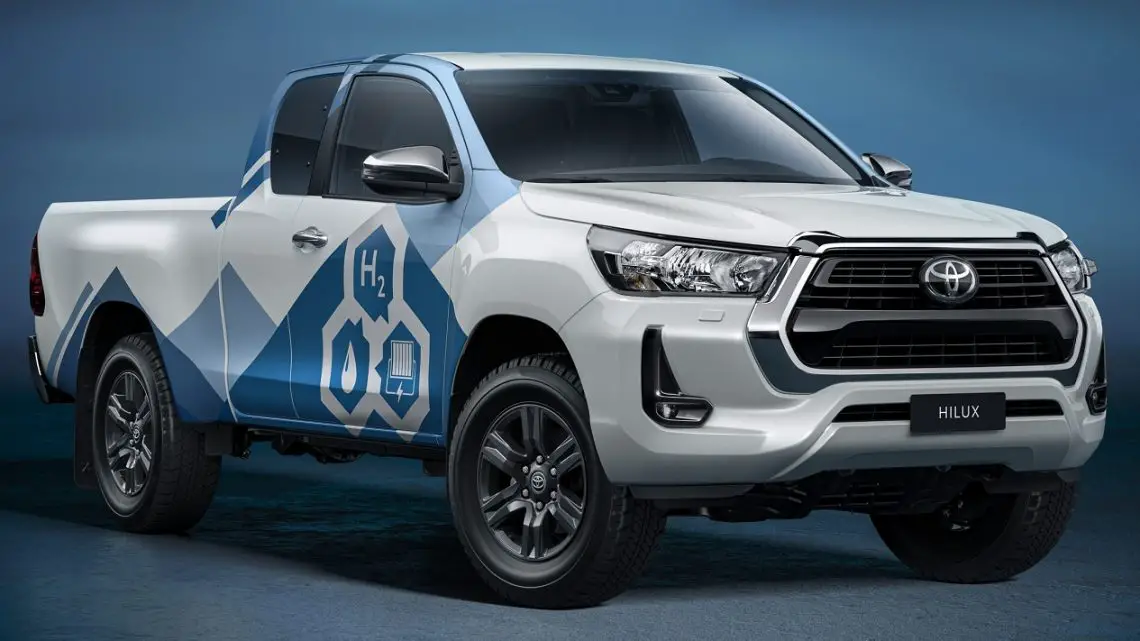 Ricardo supports Toyota with launch of its first UK-based prototype hydrogen light commercial vehicle
September 5, 2023
Following support from Ricardo, Toyota, alongside the Advanced Propulsion Centre (APC), has successfully launched this innovative hydrogen prototype for the UK light commercial vehicle market.  
Ricardo, a global strategic, environmental, and engineering consulting company, has supported the launch of Toyota's first UK-designed and built prototype hydrogen fuel cell electric-powered light commercial vehicle.  
In partnership with the APC – through which the UK Government has provided funding for the project -Ricardo has been working with Toyota to develop a Hilux hydrogen variant that is the first of its kind. The prototypes have been manufactured and assembled at Toyota's Derby-based facility. The launch is a significant milestone in the project, enabling the business to undertake physical test, capability and feasibility studies in the coming months.  
Ricardo's role in the project has been to ensure seamless integration of the hydrogen fuel cell, fuel storage system and controls. This includes design, analysis and validation across all prototype vehicles. Ricardo was chosen as a partner by Toyota due to its proven experience and capabilities in applying advanced propulsion technologies across a wide variation of vehicles, in the automotive, aerospace and marine sectors as well as for its expertise in hydrogen fuel cell integration.  
The hydrogen fuel cell integration enables efficient operation of all vehicle systems to give excellent vehicle range, longevity and reliability which are the norm for the world-renowned Hilux. Following an initial concept study, Ricardo developed a design to apply existing hydrogen fuel cell and fuel storage systems to the prototype. Ricardo also worked to develop and procure parts from a UK supply base, as well as from a range of suppliers in Japan and Europe. In parallel with the mechanical design and build, Ricardo has developed a gateway controller to link the vehicle and propulsion control systems.

Toyota Hilux Truck Project
While continuing to work as part of a consortium of businesses, Ricardo will now concentrate on delivering the test and analysis stage of the project, including vehicle performance and fuel economy, safety, durability, heating, ventilation and air conditioning (HVAC); noise, vibration and harshness (NVH), braking and ride handling. This testing will provide valuable data to understand the behavior of the fuel cell electric vehicle under a wide range or real-world operating conditions which will be used to lead future designs.
Adrian Schaffer, President of Electrified and Integrated Mobility at Ricardo, said: "We're delighted to have supported Toyota to get to the prototype launch phase of this incredibly important project, applying our expertise in design and engineering to help deliver successful vehicle integration. Our hydrogen fuel cell capabilities, alongside our experience in advanced green propulsion systems continues to grow and we're working on several exciting projects with key partners, across industries such as aerospace and marine, exploring how hydrogen can support future decarbonisation and sustainable mobility across a myriad of sectors. This is an important milestone for the project, and the team looks forward to working with Toyota on the next phase of the project."   
Richard Kenworthy, TMUK Managing Director, said: "The project team has accomplished an incredible job in a very short space of time, from creating the prototype build area to completion of the first vehicle. The UK Government funding has enabled us not only to develop a new vehicle in record time, but also to upskill our teams to work on hydrogen related technologies, something we hope to build on in the future. "
Ian Constance, APC Chief Executive, commented: "The Toyota Hilux project is a fantastic example of collaborative R&D, which has designed, integrated, and delivered a hydrogen fuel cell vehicle. UK Government funding through the APC anchors capability in R&D, which helps safeguard and creates new jobs for the future. It embeds the next generation of net-zero vehicles and technologies in the UK."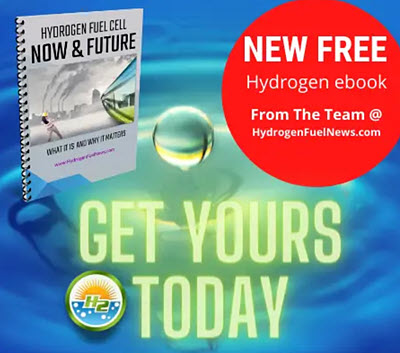 "The project consortium has made significant progress to deliver several vehicle demonstrators developed and built in the UK. Seeing the prototype hydrogen fuel cell Toyota Hilux launch within a year of the start of the project is a clear demonstration of the capabilities of the UK's automotive supply chain."
About Ricardo 
Ricardo plc is a global strategic, environmental, and engineering consulting company, listed on the London Stock Exchange. With over 100 years of engineering excellence and employing close to 3,000 employees in more than 20 countries, we provide exceptional levels of expertise in delivering innovative cross-sector sustainable outcomes to support energy transition and scarce resources, environmental services together with safe and smart mobility. Our global team of consultants, environmental specialists, engineers and scientists support our customers to solve the most complex and dynamic challenges to help achieve a safe and sustainable world. Visit www.ricardo.com