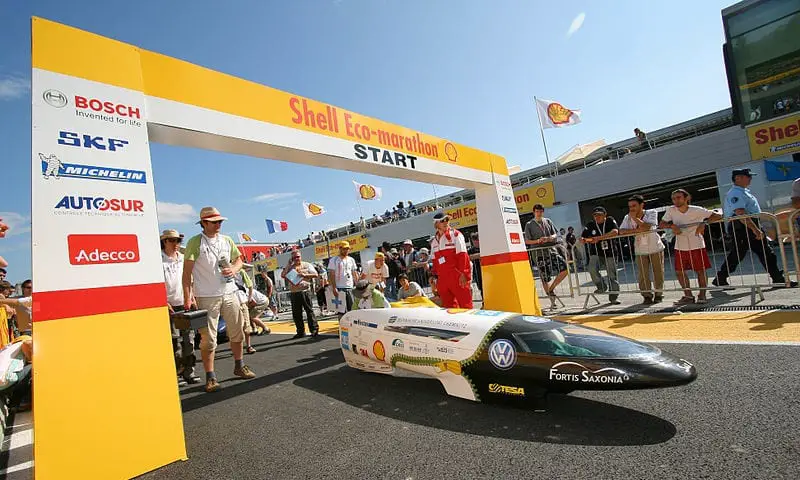 Shell Eco-Marathon highlights the latest capabilities of clean vehicles
March 15, 2018
Clean cars set new records at the Eco-Marathon
The latest Shell Eco-Marathon has come to an end and the event has seen many records broken in the clean transportation space. Shell has held the event for more than 30 years and has used it as an opportunity to highlight clean technology and how it can be used to power new vehicles. The latest Eco-Marathon was hosted in Singapore and features more than 120 participating teams of engineers from 18 different countries. Notably, hydrogen fuel served as a major part of the clean vehicles in the Eco-Marathon.
Event highlights the efficiency of vehicles equipped with batteries and hydrogen fuel cells
The Eco-Marathon saw teams bring their fuel efficient vehicles to Singapore where they competed in numerous trials. The event itself is meant to test the limits of clean vehicles, not necessarily in terms of speed but in efficiency and performance. Several teams showcased vehicles that were equipped with hydrogen fuel cells. These vehicles produced no harmful emissions while operating in a highly efficient manner. Teams from Indonesia, China, Vietnam, and Singapore all won awards for their highly efficient clean vehicles equipped with batteries, fuel cells, and modified internal combustion engines.
Indian team wins award for their effective communications strategy
The Eco-Marathon is not only about showcasing the efficiency of clean vehicles, of course. Team 520 DTU Supermileage from the Delhi Technical University won an award for their communications strategy. The strategy involved using social media personalities to spread the word about the Eco-Marathon itself. This helped draw more attention to the event and helped highlight the capabilities of clean vehicles and their efficiency.
Clean vehicles continue to gain more attention from automakers
Clean vehicles are quickly becoming a major priority for automakers throughout the world. These companies are facing strict emissions regulations that require them to produce clean cars in order to continue operating in some markets. Events like the Shell Eco-Marathon represent a chance for new technologies to catch the attention of automaker, who may eventually use innovative energy systems to power a new generation of clean vehicles.