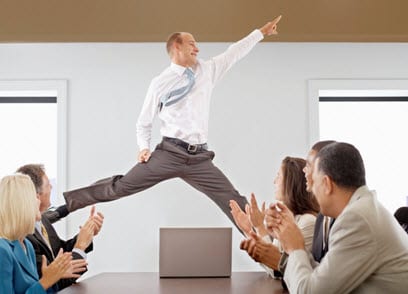 Societe Generale surpasses emissions reduction targets
December 20, 2012

Societe Generale aiming for complete carbon neutrality
Societe Generale, one of the largest banks in Europe, has surpassed the goals it has set for itself through its carbon neutrality plan. The bank, which is based in France, adopted this plan in early 2008, with a goal to reduce carbon emissions per occupant by 11% each year until the end of 2012. To accomplish this goal, the bank adopted a mix of alternative energy and internal carbon taxation. This proved to be a powerful combination, as it helped Societe Generale exceed its emissions reduction targets by a significant margin.
Mix of alternative energy and carbon taxation helps bank exceed its goals
The bank's original target was set at 11% emissions reduction between the years of 2008 and 2012. Societe Generale has announced that it has managed to reduce its emissions by more than 20% during this time period. In 2011, the bank offset nearly 75% of its carbon emissions through the use of alternative energy and the institution of an internal carbon tax. This tax spread throughout the bank's vast network of subsidiaries. These branches were encouraged to purchase carbon credits in order to meet with the bank's overarching emissions reduction scheme.
Carbon offsets purchased from projects in Africa, Asia, and South America
The bank and its subsidiaries have been purchasing carbon offsets from alternative energy projects in Africa, Asia, and South America. These projects encompass wind energy, hydropower, biofuel, and methane recovery from landfills. By the end of 2012, Societe Generale believes it will have attained absolute carbon neutrality, thanks to the efforts it has made in procuring carbon offsets and its use of alternative energy and clean technologies. The bank is expected to secure its grip on carbon neutrality by renovating many of the branches it is responsible for, making office buildings and facilities more environmentally friendly.
Societe Generale sets a powerful example
Societe Generale is one of the organizations in the financial industry that has made the most progress in terms of carbon neutrality and the adoption of alternative energy. As one of the largest banking groups in Europe, Societe Generale may serve as a powerful example as to what can be accomplished through a strong and aggressive focus on emissions reduction.