Solar energy "gigafactory" coming to New York
September 30, 2014
SolarCity has plans to build a gigafactory of its own in New York
SolarCity, a leading solar energy company, has plans to build its own "gigafactory" in New York. The company was founded with the aid of Elon Musk, one of the founders of Tesla Motors. Tesla has been working on developing its own gigafactory that will be responsible for the manufacture of next generation lithium-ion batteries that plan to be more efficient and less expensive than current models. SolarCity's factory will have a similar purpose and may go a long way in making solar energy more attractive in the future.
Gigafactory will be responsible for manufacturing low cost, highly efficient solar products
The new gigafactory will be responsible for manufacturing photovoltaic modules. New York will be providing SolarCity with some $750 million in tax breaks for the project. The state intends to take advantage of the products developed by SolarCity, helping it embrace solar power more effectively. The factory will not only produce photovoltaic products, of course, but will also be involved in the research of such projects, aiming to make solar power more affordable and a viable alternative to more conventional forms of energy.
SolarCity may use manufacturing methods developed by Silevo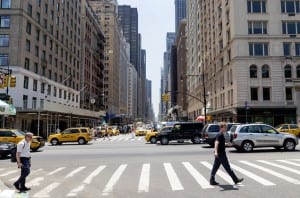 SolarCity recently acquired Silevo, a manufacturer of highly efficient solar panels. The company is likely to use the manufacturing methods that Silevo has employed to develop new solar products. SolarCity is expected to spend $5 billion over the next decade manufacturing and installing its products in New York alone, which will likely have a dramatic impact on the state's solar energy capacity.
Company continues to make progress in its efforts to make solar power more affordable and give consumers access to efficient solar products
The company is attempting to make solar power more affordable for its customers. By developing new products that are less expensive than conventional solar panels, SolarCity may be able to accomplish this goal. The company has made strides in making solar power more affordable in recent years. The financing packages that it offers to customers have received strong praise from those interested in renewable energy.