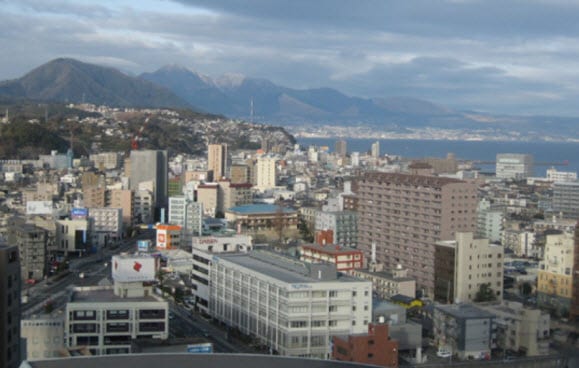 Japan to build massive solar energy system in Oita Prefecture
October 29, 2012
New solar energy system will help country move away from fossil-fuels
Japan has been showing more interest in the prospects of solar energy since the Fukushima disaster of 2011. In the wake of the disaster, the country has been pulling away from nuclear power, which once served as its primary energy source. Unwilling to replace nuclear energy with fossil-fuels, the Japanese government has taken steps to become more aggressive with its adoption of alternative energies, such as solar, wind, and hydrogen power. Now, Japan's solar energy plans are beginning to produce results, with the country's largest solar energy system to be installed in the Oita Prefecture.
System will produce 81MW of solar energy
The Oita Prefecture will serve as home for the country's largest solar energy system to date. The system will be comprised of more than 350,000 solar panels that will occupy 105 hectares of space. Marubeni Corp. is responsible for the new solar energy system and will be selling the electricity generated by the expansive power plant, which is expected to be more than 81 megawatts, to the Kyushu Electric Power Company. The new solar energy system is expected to be completed within 18 months.
Japan continues to show interest in alternative energy
Japan has taken the issue of alternative energy quite seriously. The Fukushima disaster showed how volatile nuclear energy can be in countries that are exposed to frequent natural disasters, such as those bordering the Pacific Ring of Fire. The 2011 earthquake-tsunami disaster triggered a serious nuclear crisis in Japan that threatened to be worse than Chernobyl. Though the crisis was averted, the country's love of nuclear energy was all but completely dismantled. Since then, the Japanese government has introduced aggressive feed-in tariffs for solar energy that has helped the solar industry in the country thrive.
Japan shows favor for other forms of alternative energy apart from solar
Japan is not only concerned with solar energy. The country already has an expansive hydrogen fuel network established through its ENE-FARM project. In the wake of the Fukushima disaster, this network of hydrogen fuel cells was able to meet the majority of the country's energy demand as it lost access to nuclear power. The country is also home to vast energy potential that comes in the form of geothermal power.