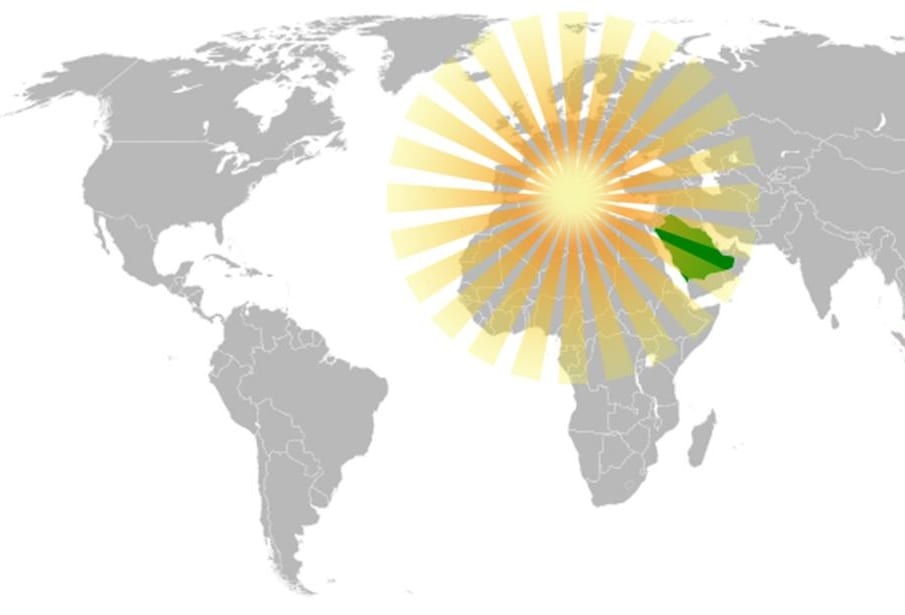 SolarReserve looks to build large solar energy project in Saudi Arabia
July 12, 2013
Company has plans for an ambitious solar energy project in Saudi Arabia
SolarReserve, a solar energy developer based in the U.S., has plans to build an ambitious solar farm in Saudi Arabia. Like other countries in the Middle Eastern region, Saudi Arabia is exposed to a great deal of solar radiation year-round. This exposure makes the country an ideal home for solar energy projects and these projects have received a great deal of interest from the Saudi Arabian government recently. The country's apparent support for solar energy may be good news for SolarReserve as the company gears up to submit plans for its ambitious project.
600MW solar system could benefit Saudi Arabia
SolarResearch aims to build a 600 megawatt solar energy system in the country in the near future. The company is preparing to submit plans for this project to the Saudi Arabian government and hopes to win a place in the country's overarching solar power initiative. Saudi Arabia currently has a plan in place to establish no less than 42 gigwatts of solar energy capacity within the country and has been reaching out to organizations like SolarReserve to participate in the endeavor. The country's support for these projects is being auctioned off through a series of phases. During the first phase, Saudi Arabia will look to support 1,100 megawatts worth of conventional photovoltaic solar projects and 900 megawatts of solar thermal projects.
Government shows strong interest in clean energy
Saudi Arabia is one of the world's largest producers of oil, but the country has been showing major concern for the environment in recent years. Several government officials have begun to take the potential threat of climate change very seriously and have been making moves to break away from fossil-fuels. Saudi Arabia plans to have renewable energy account for the majority of the country's needs with fossil-fuels being used only for small-scale industrial purposes.
SolarReserve may find promising markets elsewhere in the world
Because Saudi Arabia is considered an ideal place for solar energy projects, it has become a very competitive arena in the solar field. Whether SolarReserve's ambitious plans will win support from the country is impossible to say, but if these plans are rejected, SolarReserve may be able to establish a foothold in other promising countries like Chile, South Africa, and Morocco.