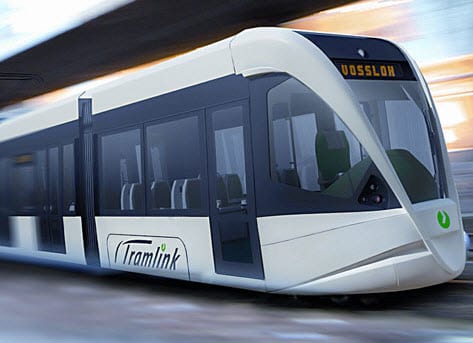 Spain to get new hydrogen-powered trams from FEVE
November 17, 2011
FEVE, a Spanish transportation company, has unveiled a new tram that is powered by two hydrogen fuel cells.
The company has chosen hydrogen as an ideal alternative to oil and other fossil-fuels. Hydrogen-powered transportation, is gaining popularity in nations that are looking to transform their public transit system into one that is more environmentally friendly. FEVE's train is the latest development in the company's pursuit of alternative energy.
The tram will be able to carry up to 30 passengers and will have three storage tanks on board to maximize on travel time between refueling. The hydrogen fuel cells used are powered by traction motors that are part of the vehicles braking system. This will provide a constant stream of electricity to the fuel cells and enable them to produce hydrogen and electricity.
Though the initial prototype can only travel at 12 miles per hour, FEVE expects to have a faster tram ready by sometime next year.
Spain is one of the nations looking to incorporate alternative energy into public transportation. The nation has been exploring for ways to use hydrogen in the railway system for some time and is likely to seek advice from FEVE to further this effort. Hydrogen-powered transportation is often praised for its energy efficiency and performance comparable to oil. While fuel cells can be expensive, the longevity offered through hydrogen is considered a worthwhile investment.