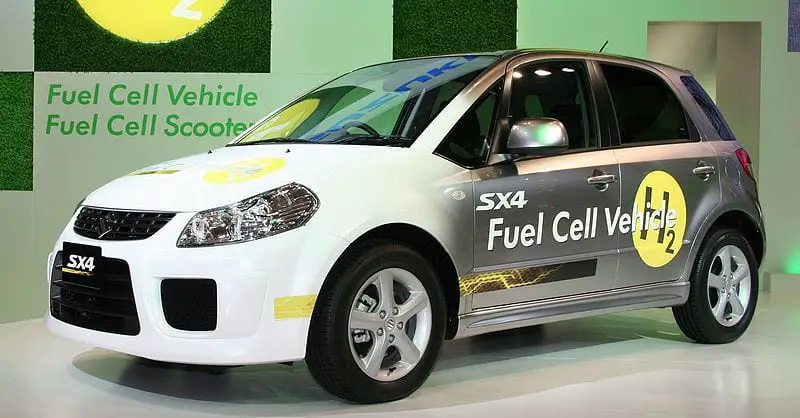 Suzuki unveiles new hydrogen fuel cell manufacturing facility
February 27, 2013

Suzuki makes progress with plans on hydrogen fuel
Japanese automaker Suzuki is making progress with its plans to release a new hydrogen-powered vehicle. The automaker is one among many in its industry that has adopted a strong interest in hydrogen fuel. The company has been working for several years to develop a fuel cell for its ambitious, as well as develop a vehicle around this fuel cell that would be appealing to consumers. This week, Suzuki has unveiled a new production facility that may help the company accomplish its goals concerning hydrogen fuel and transportation.
New production facility will develop fuel cells needed for future vehicles
Suzuki has unveiled the opening of a new, small-scale production facility that will be responsible with manufacturing its hydrogen-powered vehicle. The facility comes from a partnership between Suzuki and Intelligent Energy, a clean technology company based in the United Kingdom. The two companies formed this partnership one year ago in the hopes of making advances in the field of clean technology, with an acute focus on hydrogen fuel.
Joint venture may help boost the adoption on hydrogen fuel
The facility is part of SMILE FC, a joint venture from Suzuki and Intelligent Energy that is meant to manufacture new fuel cells for the automakers transportation endeavors. Intelligent Energy notes that hydrogen fuel cells are one of the best solutions for reducing carbon emissions without making any significant sacrifices in the performance of next generation vehicles. While the facility will be focused on small-scale production, Suzuki expects that it will be a major boon to its efforts concerning hydrogen fuel.
Suzuki continues to refine its SX4
Now that the manufacturing facility has taken form, Suzuki's next step is to scale up its efforts concerning hydrogen fuel. The automaker revealed its hydrogen-powered vehicle as a concept in 2008. The vehicle, a modified version of the SX4, has since seen only modest attention as Suzuki continues to work on refining the vehicle. The new manufacturing facility is expected to produce the hydrogen fuel cells that the vehicle uses in the future, but exactly when the vehicle will be released in as yet uncertain.