Tata Power receives order for solar energy project in India
August 26, 2014
ACME Solar purchases 100,000 solar panels from Tata Power for new project
India's Tata Power, one of the country's leading manufacturer of photovoltaic modules, has announced that it has received a supply order for a solar energy project. The project is being developed by ACME Solar, which is purchasing some 100,000 solar panels from Tata Power. The new project will further boost India's solar power capacity, helping the country move closer to its goal of abandoning fossil-fuels and embracing clean energy.
20 MW project aims to help bolster India's solar energy capacity
The new solar energy project will have a maximum capacity of 20 megawatts. This is part of some 100 megawatts worth of clean energy projects that ACME Solar has planned in India. The company was able to acquire this capacity through an auction held by India's National Solar Mission. This initiative has made it possible for solar capacity to increase at a rapid pace throughout India and the economic prospects of solar power are making this form of renewable energy more attractive.
Government initiatives succeeds in drawing in energy developers but developers opt to use foreign photovoltaics over domestic products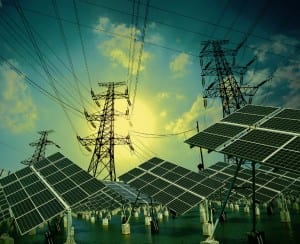 The National Solar Mission aimed to attract energy developers to India and help the country's solar sector grow. Last year, the initiative auctioned off 750 megawatts worth of energy capacity to developers with ambitious plans. The initial plan was to promote the use of domestic products among these energy developers, but developers have opted to import photovoltaic modules from outside of India due to financial reasons.
India continues to show itself to be a promising solar energy market
India is becoming one of the most popular solar energy markets in the world. The Indian government is taking steps to promote the adoption of solar power by introducing policies that make solar more favorable to conventional forms of energy. Solar power s becoming particularly popular among homeowners, whom are finding that they can save a significant amount of money by using renewable energy rather than using electricity produced through the burning of fossil-fuels.