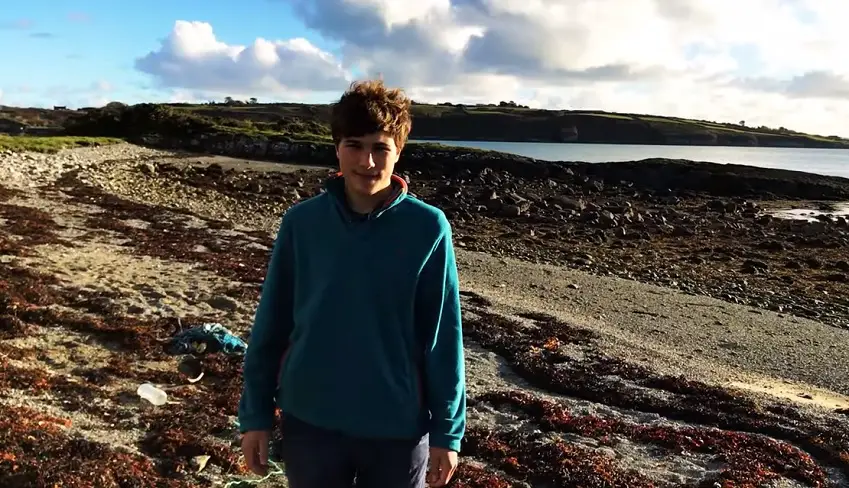 Teen develops innovative method for extracting microplastic pollution from water
August 9, 2019
Fionn Ferreira took the top prize at the 2019 Google Science fair for his ingenious project.
Ferreria developed an innovative way to remove microplastic pollution from water using magnets. The 18-year old from Ireland, who is fresh out of high school, won the international 2019 Google Science Fair competition, claiming the top prize of $50,000 for his project.
Ferreira's method uses ferrofluid, which has a magnetic effect and sticks to plastics.
Ferreira is able to extract the microplastic pollution from water using ferrofluid. This is a liquid composed of oil and magnetite. This enables the liquid to stick to plastics and makes it capable to be removed using magnets.
In a video he uploaded to YouTube, explaining his project and demonstrating his magnet extraction technique, Ferreira said that his project is an investigation as to how microplastics can be removed from their source – waste water – even before it enters the sea.
"My project came about as I was constantly hearing about plastic pollution on the news, and as I live by the sea in West Cork I was also seeing the real effects on our beaches every day," Ferreira told the Irish Mirror.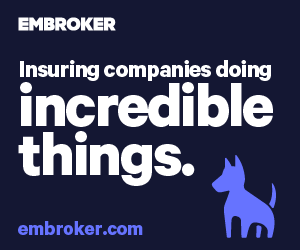 Feeling discouraged that there were currently no screening or filtering for microplastics occurring in any European wastewater treatment centers, he began to look around for a solution.
---------------------------------------------------------------------
Clean Energy Quotes To Remember - "For example, a breakthrough in better batteries could supplant hydrogen. Better solar cells could replace or win out in this race to the fuel of the future. Those, I see, as the three big competitors: hydrogen, solar cells and then better batteries."
- Bob Inglis, Politician
---------------------------------------------------------------------
"Seeing that there was none I decided to investigate further, eventually finding a way to use ferrofluid, a magnetic liquid which sticks to the plastic allowing it to be removed using magnets," Ferreira explained.
The international judging panel called Ferreira's microplastics pollution extraction method innovative and practical.
Ferreira's project, called "An investigation into the removal of microplastics from water using ferrofluids," was praised by the international judging panel at the 2019 Google Science Fair. His work was considered an innovative and practical method to "start cleaning our oceans, one filter at a time."
In addition to his investigations on how to extract microplastic pollution from water, Ferreira is a curator at the Schull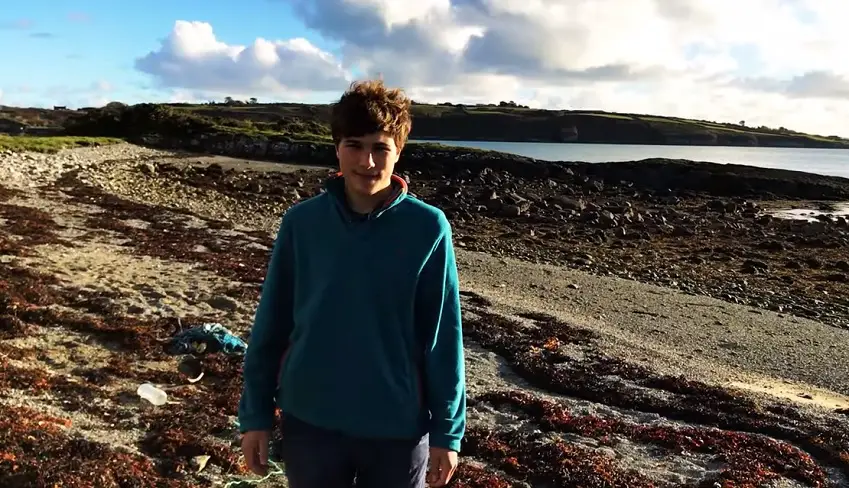 Planetarium. He's also won 12 science fair awards, is fluent in three languages, plays the trumpet at orchestra level and has even had a minor planet named after him by the MIT Lincoln Laboratory, according to the Irish Mirror.