Tokyo governor wants more hydrogen fuel cell vehicles on the roads
February 12, 2016
Governor has a long term plan to support clean transportation
Tokyo Governor Yoichi Masuzoe has announced plans to increase the number of fuel cell vehicles available in the city in the near future. Governor Masuzoe shares an interest in clean transportation along with the rest of the Japanese government, which has been working to support the use of hydrogen fuel cells specifically. The governor intends to establish a plan that will allow Tokyo to become a hydrogen society in the wake of the 2020 Olympic Games.
Olympic Games may help kick start a hydrogen society in Japan
The Olympics will serve as a major event for Japan, not just in terms of sports and international cooperation. The Japanese government is investing heavily in fuel cell technology in the hopes of kick starting the emergence of a hydrogen society. In such a society, hydrogen fuel cells and similar technology would be used as the primary source of power. These energy systems would be particularly common in the transportation sector, where they would be used to power vehicles that produce no harmful emissions.
Governor hopes to see Tokyo's hydrogen infrastructure expand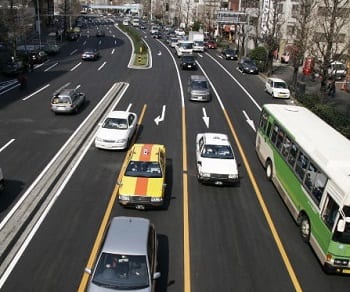 Governor Masuzoe aims to see some 6,000 fuel cell vehicles on the roads of Tokyo by 2020. The governor also wants to see more than 35 hydrogen stations open to the public by the same time. By 2025, more than 100,000 fuel cell vehicles are likely to be active in Tokyo, with the city having 80 hydrogen stations ready for the public. The 2020 Olympic Games are likely to accelerate the adoption of such vehicles and the establishment of the needed infrastructure.
Clean transportation is beginning to gain strong support in Japan
Japan is currently one of the world's leading clean transportation markets. The country has become a very attractive home for organizations involved in this sector. Toyota, the world's largest automaker, has launched a fuel cell vehicle in its home country, which was met with extreme praise. The demand for the vehicle has grown so quickly that Toyota has had to increase production.