Toyota releases hydrogen fuel cell patents
January 7, 2015
Toyota offers information concerning its fuel cell technology in order to aid the growth of clean transportation
Japanese automaker Toyota has announced that it is released some 5,600 patents relating to its hydrogen fuel cell technology. The company is following the example of Tesla, which had released patents concerning its electric vehicles and super charging stations. By making patents available to other automakers, Toyota may help accelerate the development of new clean vehicles and make it possible for other companies to better understand hydrogen fuel and fuel cell technology.
Some patents are related to the technology that is used to power the Mirai fuel cell vehicle
Some of the patents released by Toyota have to do with the company's new fuel cell vehicle, the Mirai. Toyota began selling this vehicle in select markets in December of 2014 and has been promoting the Mirai quite heavily as one step closer to a future of clean transportation. The Mirai is equipped with a hydrogen fuel cell developed by Toyota. The company has been working with other automakers to better use fuel cells in the transportation space.
Toyota breaks traditional corporate boundaries for the sake of clean transportation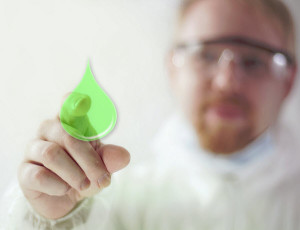 Toyota notes that the first generation of fuel cell vehicles will likely be critical to their overall success. In order to ensure the success of these vehicles, Toyota has had to make somewhat unconventional partnerships with other automakers, eliminating corporate boundaries that had previously divided the auto industry. By doing so, Toyota is helping fuel cell technology become more efficient and affordable, working with other companies to overcome the challenges that fuel cells currently face.
Companies work together to bolster hydrogen fuel infrastructure in the US
Last year, Toyota unveiled its partnership with Air Liquide, a producer of industrial gases. Together, these companies are working to develop a network of 12 hydrogen fuel stations. These stations will be located in New York, New Jersey, Massachusetts, Connecticut, and Rhode Island. Much of the eastern United States currently lacks a comprehensive hydrogen fuel infrastructure, though a strong infrastructure has begun to take form in the western parts of the country.