Toyota sees US as promising market for hydrogen fuel cell vehicles
April 9, 2014
Toyota is becoming aggressive when it comes to clean transportation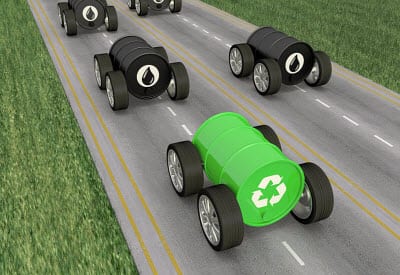 Toyota is preparing to launch its own hydrogen-powered vehicle in 2015 and has been aggressively marketing this vehicle as a first step toward a new era of transportation. The Japanese automaker has long been a supporter of clean transportation, but has been somewhat cautious when it comes to developing fuel cell vehicles. Fuel cells are costly investments that have yet to attract strong support among consumers. This support has grown exponentially over the past year, however, as automakers begin to show off the capabilities of their fuel cell vehicles.
Lentz sees potential in the US market
The leader of Toyota's American division, Jim Lentz, believes that the U.S. will be a very active market when it comes to the automaker's fuel cell vehicles. As such, Lentz has begun to call for a larger supply of Toyota's forthcoming hydrogen-powered sedan to come to America. Lentz claims that after seeing the driving dynamic and range capabilities of Toyota's fuel cell vehicle, he has become much more "bullish" on the sales potential of the vehicle than his Japanese counterparts. Lentz suggests that the biggest question concerning the success of these vehicles is not whether or not these vehicles will actually sell among American consumers, but how many of these vehicles can be produced in order to accommodate demand.
California may be the most active market for fuel cell vehicles
California is expected to be the most active market for fuel cell vehicles in the U.S. The state currently boasts of the most stringent emissions regulations in the country and has adopted a strong emphasis on clean transportation. A comprehensive hydrogen fuel infrastructure is currently being established throughout the state, which is being connected to its neighbors in the north. As this infrastructure begins to take form, consumers are becoming more interested in fuel cell vehicles.
Hyundai and Honda to release their own fuel cell vehicles in 2014 and 2015
Toyota is not the only automaker that has high hopes for fuel cell vehicles in the U.S. market. Both Hyundai and Honda are preparing to launch their own hydrogen-powered vehicles this year and in 2015, respectively. These companies believe that California will become the premier battleground for clean transportation.